Summer Intern for Public Affairs Group
From June-August 2015, I worked as a summer intern for Bose Public Affairs Group in Indianapolis, IN to complete my practicum experience. Bose is a government affairs and strategic communications firm that provide services in state and local government affairs, communications, procurements and advisory services to their clients. Through this experience, I was able to explore how public policy is influenced at the business level and how it impacts environmental issues. I primarily worked for the vice president, Trevor Vance, by researching topics within his environmentally related cases. I also attended meetings and events such as the Indiana Recycling Coalition's 25th Annual Recycling Conference.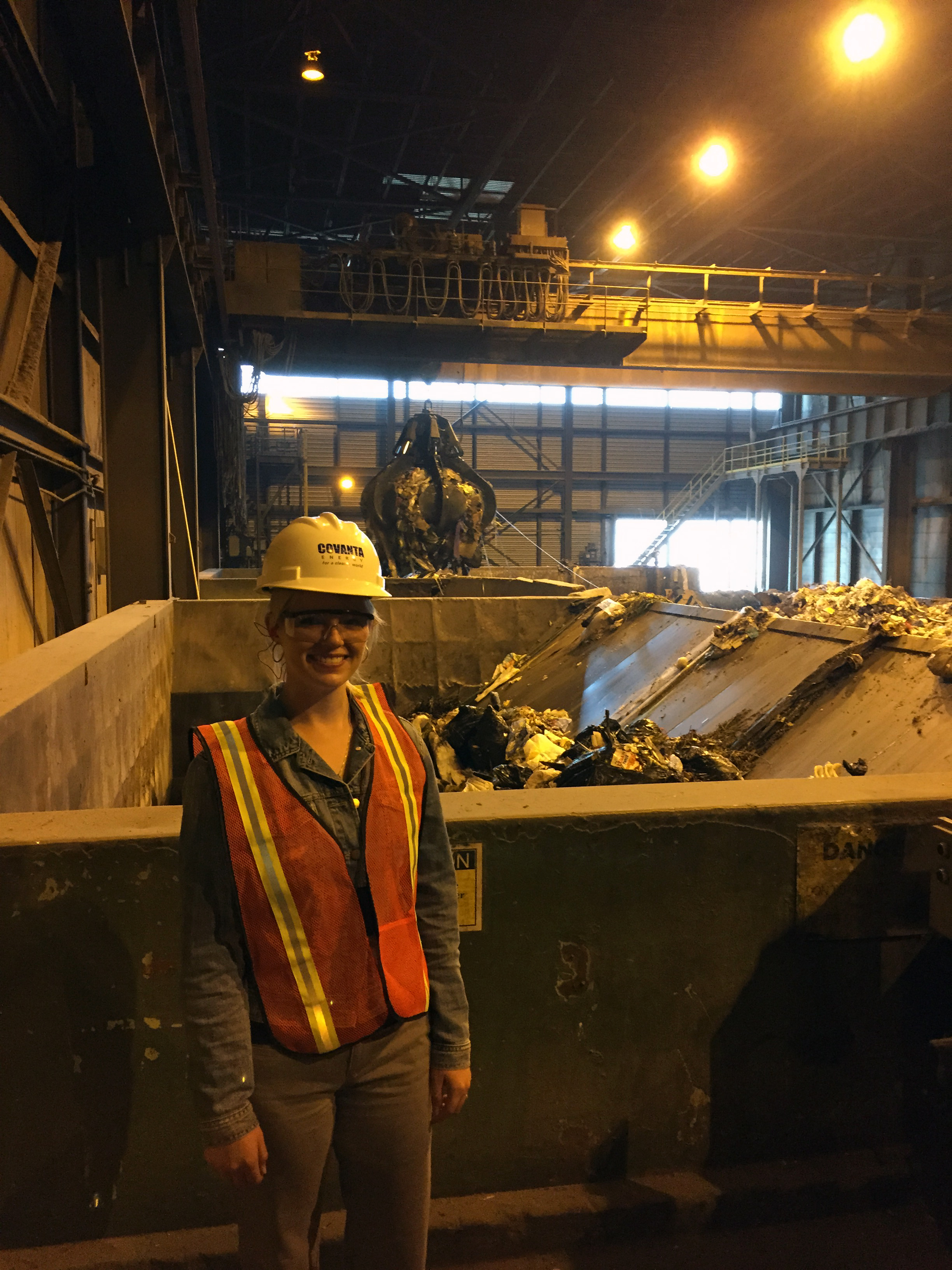 A lot of my work focused on Covanta Indianapolis's controversial proposal to increase recycling in the city. Covanta proposed to build a materials recovery facility which would function to remove and sort the recyclables from the trash, which would then be sent to the incinerator to produce steam for the downtown loop. It was interesting to explore the dynamics of the controversy and the arguments of the parties involved. I toured Covanta's existing Harding Street incinerator to see the incineration process. Seeing the massive volume of waste on the dumping floor and in the pit drove home the fact that we live in a throw-away culture. In the picture at the right is of me standing on the incinerator loading deck with the crane loading trash into one of the incinerators in the background.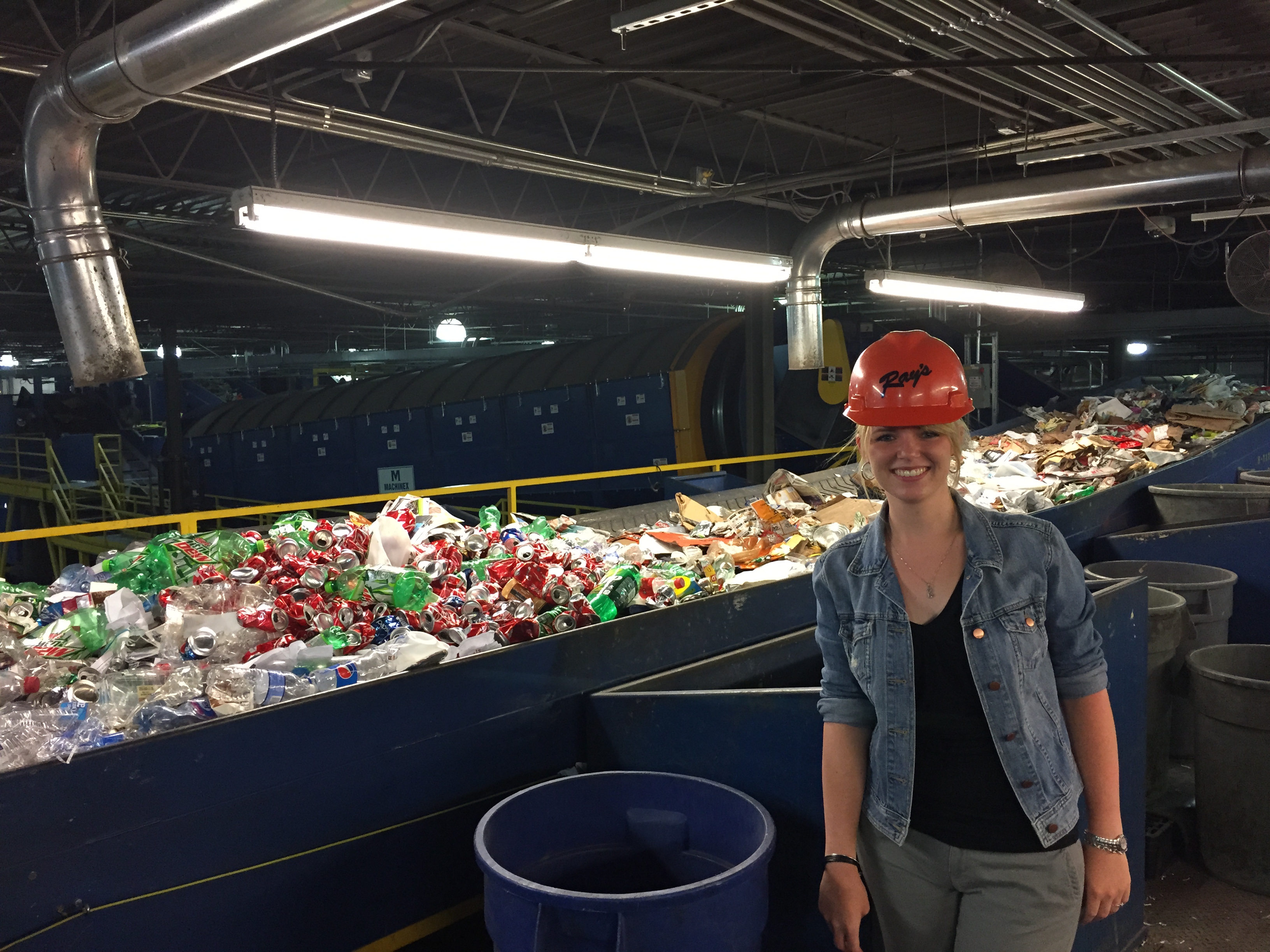 I also toured Ray's Trash Service's recycling facility on the south side of Indianapolis. The facility wasn't running when we visited due to mechanical issues, but all the material was still laying on the conveyor belts and in the trommels. In the picture on the right, I'm standing next to one of the first conveyor belts in the sorting process. Usually, workers would line either side and sort out materials that can't go through the next separating step. Things like appliances and electronics (which shouldn't be recycled) are sent down cutes to be disposed of, while things like grocery bags and glass containers are pulled out of line and sorted.