Battey National Educator Award
This Award has had a wonderful effect on Senior Honor Scholars, prompting them to reflect on their intellectual roots and on the road they have traveled from high school to where they are today.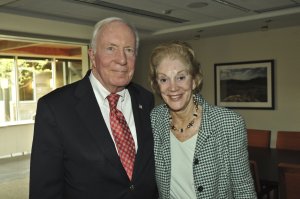 The Charles and Joan Westmen Battey National Educator of the Year Award is administered by the Honor Scholar Program thanks to the generosity of Mr. and Mrs. Charles Battey. Joan Westmen Battey, a graduate of the DePauw Class of 1954, and her husband Chuck, established the Award in 2008 as a way to acknowledge, recognize and thank educators who have made a difference in the lives of DePauw's students. During the fall semester, Senior Honor Scholars are invited tosubmit brief essays nominating a high school teacher who inspired them profoundly during their high school years and continues to have an impact on their intellectual curiosity. The Award entails a cash prize for the winner, as well as monies for the high school, to be spent on the winner's recommendations. The Honor Scholar Program also prepares a plaque for the winner and for the principal so that the Award recipient may be recognized within his or her high school.
2017 Charles and Joan Westmen Battey National Educator:
Dr. Sven Dubie, Park Tudor School in Indianapolis, IN
An excerpt from Evie Brosius's (Class of 2017) nominating essay:
"Dr. Dubie never relents from the pursuit of equality and continually empowers his students and alumni to challenge their beliefs, expand their breadth of knowledge, and cultivate their intellect," Brosius states. "Despite his influence on my life and education, I am even more proud of Dr. Dubie's contributions to the education of future generations. It's one thing to be a good teacher, but another thing entirely to be a phenomenal educator, role model, and friend."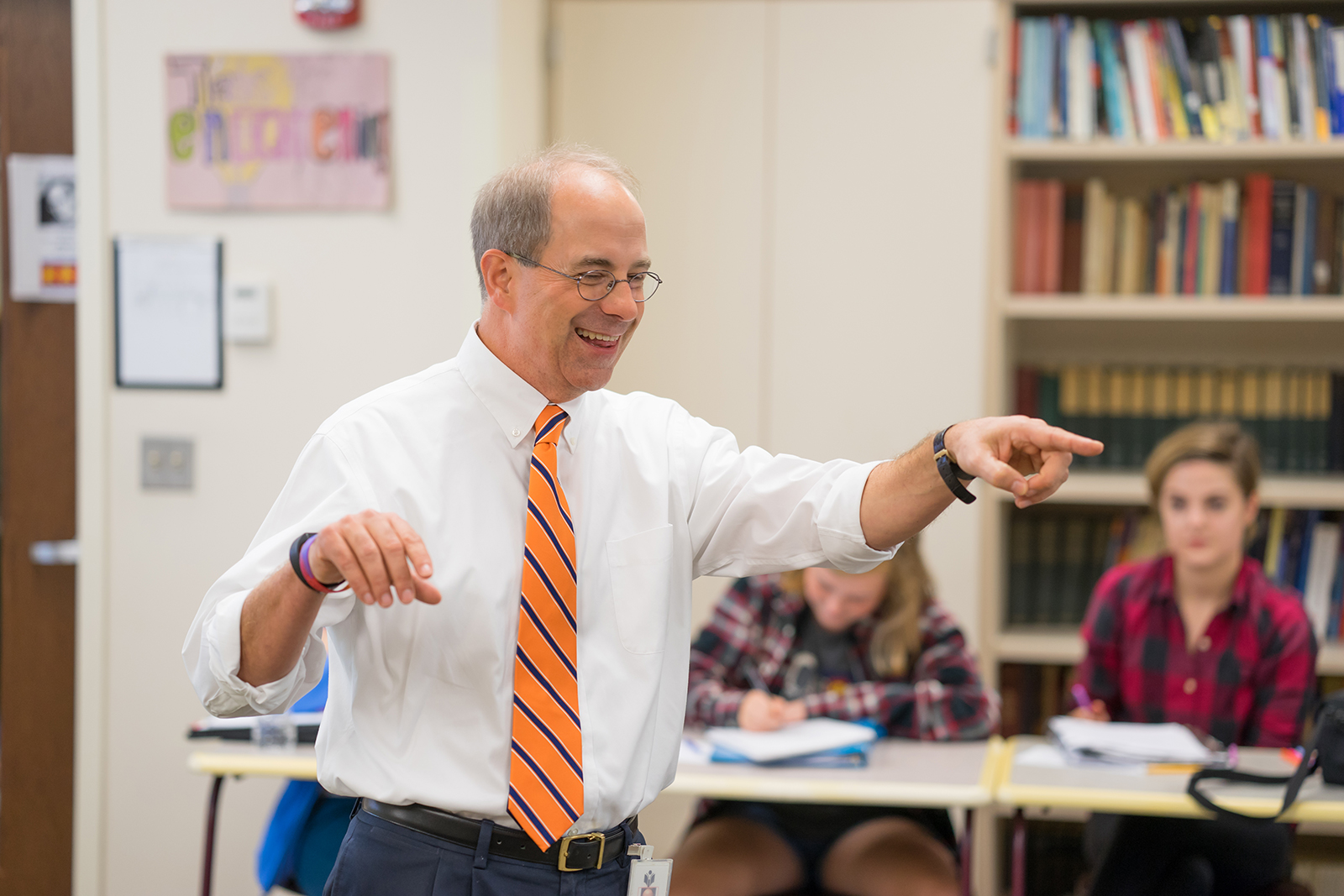 Pictured above right: Charles and Joan 'Westmen' Battey
Pictured above left: Dr. Sven Dubie