Matt Kurzynski '08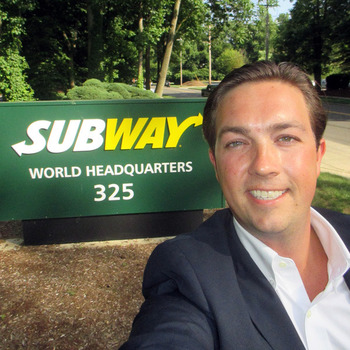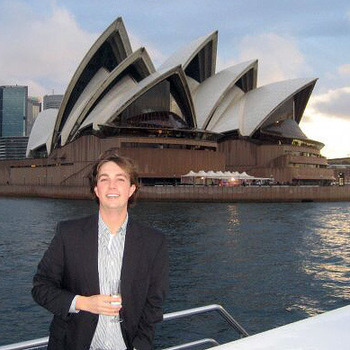 "My parents told me to follow my dreams, enjoy what you do, and be sure you make enough money doing it. Management Fellows gave me the tools to do so."
Senior Global Program Manager, SUBWAY

Started at SUBWAY during his Management Fellows internship

Manages the SUBWAY brand across nearly 45,000 restaurant locations operating in 110 countries
Matt's Story
Matt Kurzynski began his career as a Management Fellows intern supporting the start-up of the Latin American Independent Purchasing Cooperative, a purchasing cooperative owned by SUBWAY franchisees. He's been at SUBWAY ever since.
"I've built my entire career off of a recommendation and cold call from the Management Fellows office to a CEO in Miami," Kurzynski says.
After graduating from DePauw, Matt moved to Miami, where he held the first global role that supported five Independent Purchasing Cooperatives from around the globe. In 2011, Matt was promoted to purchasing manager for SUBWAY Packaging, where he was responsible for the vendor negotiations, contracting, and supply chain of all napkins, cups, containers, and bags used in SUBWAY restaurants in North America.

He also knows how to make a sandwich.
In 2014 Matt completed an executive MBA program at the University of Miami and returned to a global role at SUBWAY as senior global program manager. He is responsible for 15 global project teams and supports 3 executive leadership teams that deliver long-term strategic initiatives, in the areas of food, packaging, equipment, services and technologies that benefit the profitability and competitiveness of SUBWAY franchisees worldwide.
Today, Matt is a familiar face to the global SUBWAY system, working to connect colleagues in New York, London, Amsterdam, Sydney, Shanghai, Singapore and Dubai, fostering collaboration and leveraging the power of the SUBWAY brand across nearly 45,000 restaurant locations operating in 110 countries.