Ashley Baxstrom '07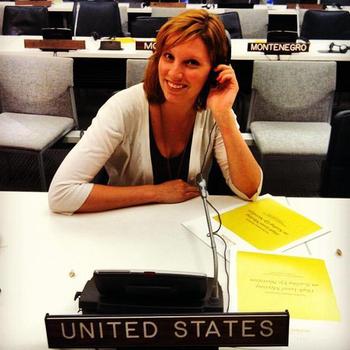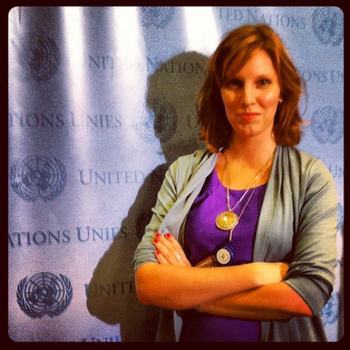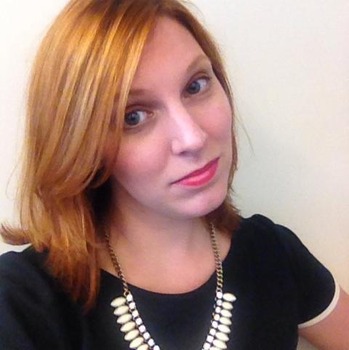 Communications and Social Media Adviser, United Nations
In her Words
---
"It's the diversity of the Media Fellows Program, individually shaped by and for each student, that creates truly remarkable graduates and media professionals."
"When I found out my boss from my Media Fellows internship had moved for work to New York, I reached out to her. Six years after my internship, she hired me."
"Many of my best friends from DePauw are my media colleagues here in New York. The alumni network is strong, diverse, and absolutely invaluable."
Ashley's BIO
---
Ashley Baxstrom is a Communications and Social Media Advisor at the United Nations. She oversees communications and advocacy efforts for the UN Secretary-General's Zero Hunger Challenge, a vision of a world without hunger in our lifetimes. She coordinates messaging and media on the ZHC, hunger and food and nutrition security across the UN System and with civil society and private sector partners, writes speeches and talking points for the SG and other leaders, manages the ZHC web and social media presence, and tracks global media coverage and uptake of the ZHC, advocating for Governments, business and organizations around the world to take on the Challenge.
Ashley joined the UN in July 2012, after receiving her M.A. in Religious Studies from New York University. Previously she worked as a writer and editorial assistant at The Revealer, Social Media Consultant for NYU, and PR Coordinator for an LA-based fashion designer - with some film, television and theater acting on the side.
Ashley graduated from DePauw with a B.A. in Religious Studies in 2007. On campus, Ashley was active in The DePauw newspaper, DePauw Theatre, Kappa Kappa Gamma Sorority and United DePauw. Her current position is a direct result of her Media Fellows internship with the UN World Food Programme in Rome.