Megan May '13
When Megan May came to DePauw her freshman year, she knew she wanted to be a science researcher. She began doing research through the Science Research Fellows (SRF) Program. During her first week on campus, she started working in Dr. Lynn Bedard's Molecular Biology laboratory studying histone modifications in yeast.
As her freshman year continued, Megan realized she also wanted to pursue other interests outside of research. Being at a liberal arts institution allowed Megan to focus not only on biology, but also pursue a major in Spanish and a minor in Sociology, making her a good example of the diversity that DePauw encourages.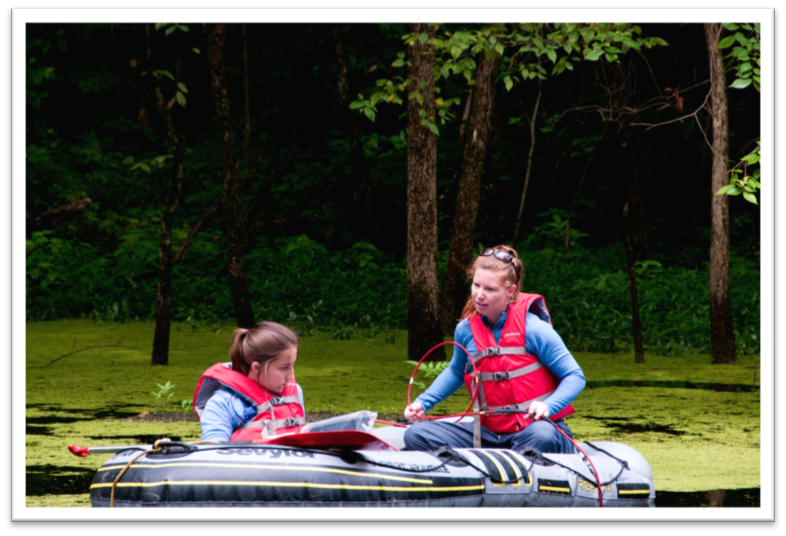 For her first paid summer research internship, Megan worked with Dr. Dina Leech and Dr. Lynn Bedard on a joint Molecular Biology and Ecology research project looking at the microbial diversity of the DePauw Nature Park ponds. This was where she found her specific scientific interest. "I absolutely loved working with microbes and having the mixture of laboratory and field work. My DePauw research experience has helped me figure out what I want to work with in the future," Megan said. She continued working on the project as an independent study project in Winter Term 2011, which gave her the new experience of field sampling in the ice and snow.
The next summer, Megan attended the American Society for Microbiology (ASM) meeting in New Orleans, LA where her research with Drs. Bedard and Leech was presented. She then worked at Mount Desert Island Biological Laboratory in Salisbury Cove, Maine as her external research internship. There she conducted an independent project on small passenger cruise ships in Bar Harbor and assisted in a variety of task including eelgrass restoration, volunteer training, beach monitoring, red tide monitoring, and running a week-long camp for middle school students interested in the environment.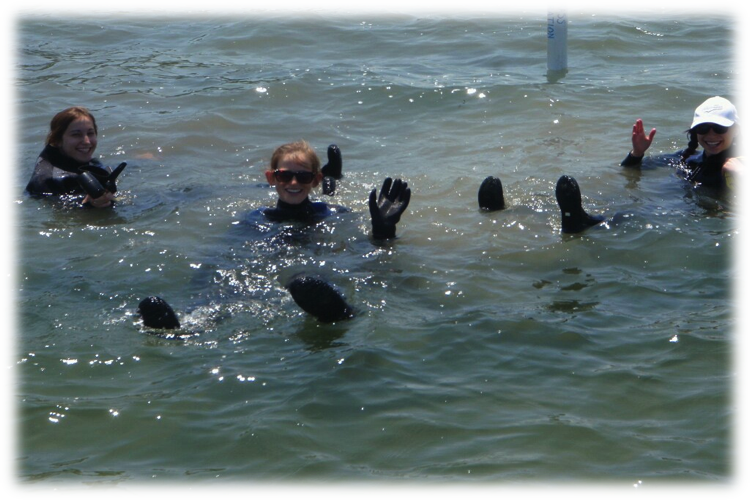 The next spring, Megan combined her interests of biology, Spanish, and sociology and traveled to Ecuador for a semester abroad through SIT (School for International Training). "During my time in Ecuador, I traveled to the Amazon, Galapagos Islands, cloud forest, and many other ecosystems that I've only read about in books. The intense emotions of seeing something you've learned so much about is completely unreal. The experiences of interacting, learning, and researching in the wild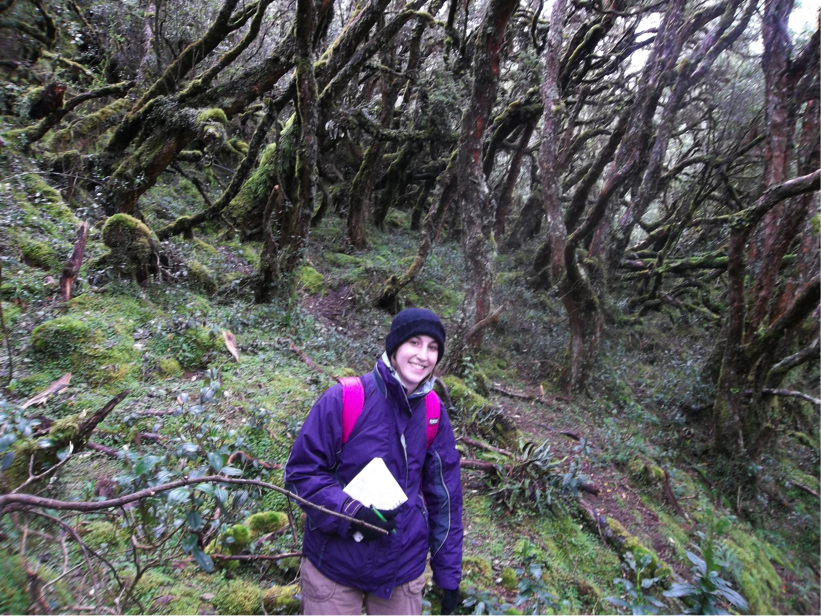 such as swimming with penguins, staring at hummingbirds, and standing by myself in the middle of the Amazon Rainforest will forever be etched into my mind," Megan stated.
Not only did Megan travel in Ecuador, but she also participated in a month-long independent study project in Puyo, Ecuador where she studied the microbial decomposition of human feces in composting toilets. "To me, being able to work on something practical to the world is important for my research. With my research in Ecuador, I was able to help provide some aid to beginning to solve ecological sanitation problems that plague much of our world and its inhabitants."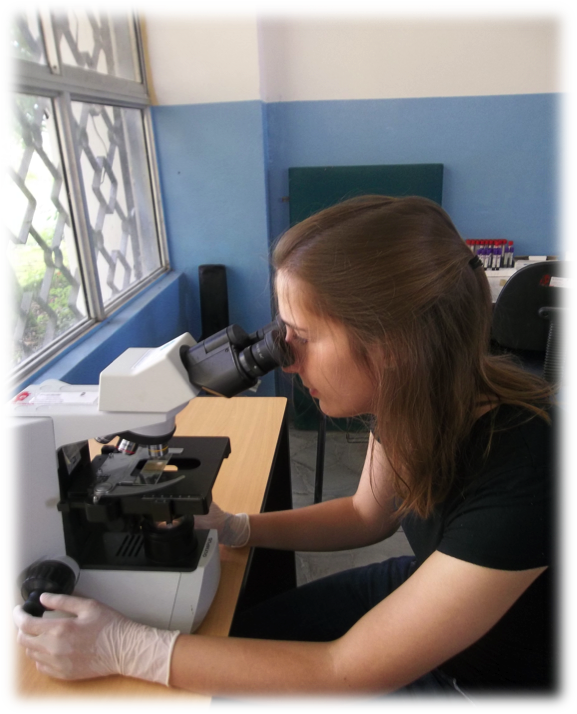 The summer after her time abroad, Megan traveled to Knoxville, Tennessee to work at the University of Tennessee. There, Megan worked with Dr. Karen Lloyd on a metadata analysis of microbes in the deep-sea sediments and the water column. Megan will continue working on this project during her senior year as an independent study project in order to compile data and work on a manuscript.
And as for the future? "Because of my research experiences, I know I would like to eventually get a Ph.D in applied microbial ecology, oceanography, or public health, but I currently plan to work for a year or two after school and then head back to school. Whatever I end up doing, I look forward to uncovering more about microbes and their function in ecosystems around and within us."