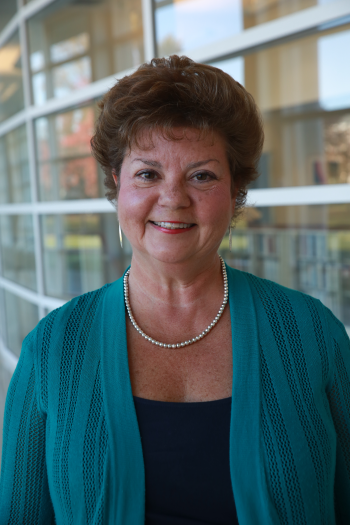 Caroline B. Smith is an active recitalist, master class clinician (11 Classical Singer National Conventions, IAA, NATS, Kentucky Governor's School, South Carolina Governor's School, and throughout the United States) and adjudicator (Classical Singer Nationals/Regionals, NATS, MTNA, NSAL ISSMA, Prelude, Overture).
As one of twelve invited professors, she adjudicated and gave master classes at Beijing's Conservatory for Classical Singer's Inaugural International Vocal 2015 Competition/Master Class Series. Having performed on NPR and PBS with extensive operatic and chamber music experience, her highlighted recent performances include Mozart's Requiem, Haydn's Lord Nelson Mass, Beethoven's Ninth Symphony, Corigliano's Fern Hill, Libby Larsen's Eleanor Roosevelt, Chen Yi's Meditation, George Crumb's Ancient Voices of Children, Debussy's La Damoiselle Élue, Tania León's Oh Yemanja, Kapilow's Green Eggs and Ham – a Midwest Première.
Her students win many scholarships to major schools such as Rice, University of Maryland Opera Studio, New England Conservatory, Peabody, Indiana University, Florida State University, Eastman, BU, BoCo, CCM, San Francisco Conservatory, SMU, University of Houston, Cleveland Institute of Music, Roosevelt, University of Michigan, Manhattan, Northwestern, and NYU. They also have won/placed in national competitions such as Hal Leonard Competition (National Winner); MET Regional Auditions; NOA; Orpheus; Classical Singer National Semifinals and Finals; Charles A. Lynam; MTNA State, Regional and National; FAVA Grand Concours de France; Dayton Opera; Harold Haugh National Comp; NSAL; George Shirley Competition, and NATS State, Regional and National Auditions, etc. She received a Master of Music Degree in vocal/opera performance from Florida State University and a Bachelor of Music Degree in vocal performance from Converse College. Professor Smith's major teachers have included Virginia MacWatters, Seth McCoy, Pauline Thesmacher and Jane Frazier Rolandi.
Professor Smith served as the Great Lakes NATS Regional Governor for two terms after previously serving for two years as the District Governor (Indiana) and three years as the Indiana NATS President. In Spring 2007, she was the first vocal specialist appointed to the Editorial Board for the National MTNA Journal. She also serves as Director for Vocal Arts at DePauw, a high school summer camp for vocalists and the Vocal Area Coordinator at DePauw University. She has taught at Indiana University-Bloomington (Visiting Professor of Voice) and Wabash College where she began the first solo voice training program in the school's history. Professor Smith served as the Cassel Grubb University Professor for five years following her award of the DePauw University Medora C. Adams Distinguished Professor for 2007-2009, which she assumed after the completion of the Martha C. Reith Fellowship that previously she had been awarded for 2004 –2007. Appointed 1993.