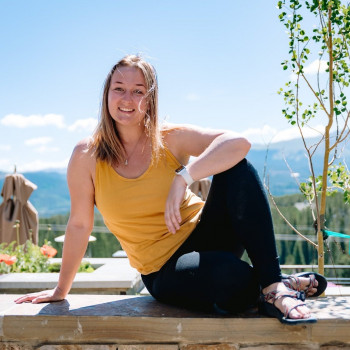 As a passionate advocate of the arts, Jacqueline champions classical music through her administrative work in nonprofit arts organizations to promote beautiful, transformative experiences for surrounding communities.
She worked in the DePauw School of Music Marketing and Publications Office for two years and more recently finished a fellowship with the National Repertory Orchestra as their summer 2019 Marketing Fellow. Jacqueline also interned with the classical music record label Gramola in Vienna, Austria, in fall 2018 as their social media and graphic design intern.
In recent years, Jacqueline has created and performed in two interactive string quartet performances for children, produced an event titled "Unwrapping Rap & Hip-Hop" that cultivated a greater understanding of the Rap/Hip-Hop music genres, and helped promote numerous musical community engagement events around Breckenridge, Colorado.
She graduated from DePauw University in May 2019 with a Bachelor of Musical Arts with Emphasis in Business degree and a Rhetoric and Interpersonal Communication minor. In addition to her administrative experiences, Jacqueline studied viola for twelve years and was a member of the Asbury String Quartet and University Orchestra throughout her time at DePauw. She joined the DePauw School of Music staff in August 2019.
Jacqueline is a dog-lover, as well as a powerful half-elf wizard every Monday night. She enjoys singing in her free time.
BANNER: Quandary Peak at 14,200 feet.