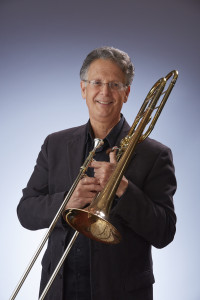 James Beckel has been the principal trombonist of the Indianapolis Symphony Orchestra since 1969. He retired in September of 2018. He has appeared as a soloist on many occasions, including with the Indianapolis Symphony.
He received a Bachelor of Music degree from Indiana University and has studied with Lewis Van Haney, Jay Friedman, Arnold Jacobs, Henry Charles Smith, and David Baker. Mr. Beckel is also a well-known composer who has written many works that have been performed by orchestras throughout the United States and Europe. His horn concerto, The Glass Bead Game, was nominated for a Pulitzer Prize in 1997, and he was one of 50 composers selected nationwide by Continental Harmony to write a new work to celebrate the Millennium. He has also composed concert works commissioned by the Indianapolis Symphony and a consortium of other orchestras.
Many of his original works have been performed by several professional orchestras such as Minneapolis, St. Louis, Atlanta, Houston, Cincinnati, Baltimore, Buffalo, Detroit, Milwaukee, Indianapolis, Rochester, Charlotte, Fort Wayne, Rhode Island, Springfield, Evansville, Tampa, Arkansas, Oklahoma City, Phoenix, Terre Haute, South Bend, Omaha, Knoxville, Delaware, West Virginia, Chautauqua, and New Mexico, etc.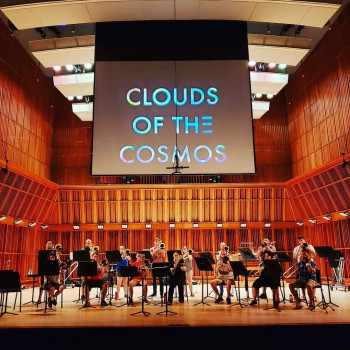 Mr. Beckel has received many composition grants and has been an Individual Arts Fellow through the Indiana Arts Commission and the National Endowment for the Arts, and recently was one of 50 composers chosen nationwide to be part of the Continental Harmony Project. Liberty for All was written for that commission from Composers Forum. The Glass Bead Game: Concerto for Horn and Orchestra was premiered by the Indianapolis Chamber Orchestra on November 10, 1997, with soloist Kent Leslie. The work is now available for orchestra; wind ensemble; chamber ensemble with piano, harp, and percussion; and a version for piano, all of which are published by Hal Leonard Music. Mr. Beckel has also written several works for brass choir and brass quintet. In 2004, the Indianapolis Symphony commissioned and premiered Fantasy After Schubert (dedicated to Music Director Mario Venzago) at the opening subscription concerts in celebration of their 75th season. Mr. Beckel was appointed to the DePauw faculty in 1971.
Banner: James Beckel (right) with trombonist Joseph Alessi (center) and conductor John Strickler (left) at the premiere of his Concerto for Trombone.