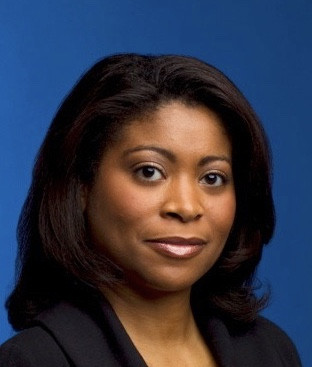 Soprano Jessica Usherwood is an active performer and soloist. As a recitalist, she has performed works including Messiaen's Chants de terre et de ciel, William Bolcom's Let Evening Come, André Previn's Honey and Rue, and Eric Whitacre's Five Hebrew Love Songs. She serves as the soprano of the International Chamber Artists (ICA) of Chicago. With ICA, Jessica has performed on Chicago's "Live from WFMT" recital series and presented works such as Pergolesi's Stabat Mater, Mozart's Requiem, Britten's Les Illuminations, Ginastera's Cantos Del Tucumán, Barber's Knoxville: Summer of 1915, and Morton Feldman's Journey To The End Of Night.
Jessica has performed in concert with Richard Stillwell and Samuel Ramey and sung leading roles in operas such as John Gay's The Beggar's Opera, Monteverdi's The Coronation of Poppea, Prokofiev's The Love for Three Oranges, and Mozart's The Impresario. She appeared with Chicago Opera Theater for several seasons, including performances of Britten's opera Death in Venice, Rossini's Il viaggio a Reims, Purcell's Dido and Aeneas, Mozart's Le nozze di Figaro, and John Adam's Nixon in China.
Presenting American vocal literature and contemporary chamber music is a passion for Usherwood, as well as collaborative arts performances and cross-disciplinary projects. She has premiered commissioned works with chamber ensemble, including Eric Malmquist's If You Travel Far Enough (text by Susan Lucciardi), Tim Hinck's Terraform I: Brook, and Brian Baxter's Ho sentito di una terra distante (text by Marcella Mencotti).
Jessica is a part of an ongoing collaborative project with Banning Bouldin of New Dialect dance company, visual artist Greg Pond and musician Cesar Léal. This project, titled Guncotton, explores the architectural philosophies of Jesse Reiser and Nanako Umemoto (Atlas of Novel Tectonics) through works of dance, video, sound and sculpture. She recently performed at the Zeitgeist Gallery installation of Guncotton in Nashville, utilizing recorded and live improvisatory sound.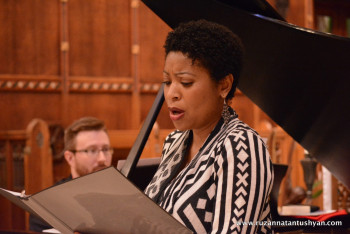 A strong advocate for performing arts education and engagement, Jessica has participated in various community initiatives, some of which are Tunaweza Kimuziki (a Kenyan-US cultural exchange program), Reimagining Opera for Kids (Bloomington, IN), Peoples School of Music (Chicago), Chicago Opera Theater's "Opera for All" program, and the International Chamber Artists outreach initiatives.
As a teacher, Usherwood views her role holistically by addressing the entire student—who they are and who they want to become. She aims to fully prepare her students and equip them with the necessary tools to achieve their musical aspirations. Her research interests include mentorship and career development, innovative arts programming, and music entrepreneurship.
Jessica Usherwood holds a doctorate in voice performance and literature from the Indiana University, Jacobs School of Music. She earned a professional diploma in opera and master's degree in voice performance and vocal pedagogy from the Chicago College of Performing Arts, Roosevelt University, and a bachelor's degree from Lee University in Cleveland, Tennessee.
Banner Photo: Ruzanna Tantushyan