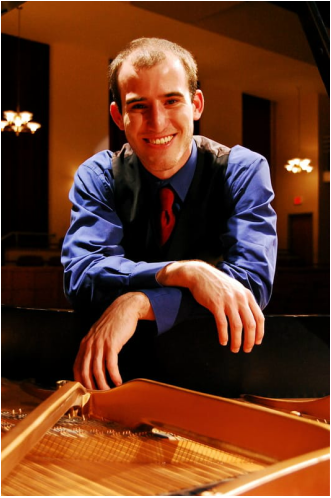 Sean Cavanaugh graduated Magna Cum Laude with honors from Florida State University in 2012, where his principle teachers include Carolyn Bridger and Read Gainsford. His graduate work was completed at Indiana University, where he studied with Karen Shaw. He most recently completed his doctorate in 2019, specializing in several large works, including Mussorgsky's Pictures at an Exhibition and Bach's Goldberg Variations. He has appeared at several summer music festivals, including the Aspen Music Festival and the Chautauqua Institution's Piano Program. Sean has also done extensive research on the pianist/composer Samuil Feinberg, a disciple of Alexander Scriabin, and performed a number of his works.
Aside from his appearances as recital soloist, Sean also is an avid chamber musician, frequently appearing alongside colleagues of all instrumental types and ensembles. During his doctoral studies, he completed minors in both music theory and chamber music, with special emphasis on the vast violin/piano sonata literature with Sung-Mi Im and Lee Phillips.
Sean serves as staff accompanist at DePauw University, and adjunct Professor of Piano at Vincennes University in Indiana. He works each summer as a practice coach with the very talented students of the Indiana University Piano Academy. He also teaches several private students of all ages in Bloomington, some of whom have won state and local competitions across Indiana.