zouayang@depauw.edu • (765) 658-4442 • Music Library
OFFICE HOURS: by appointment
music library Hours: 9AM-6PM M,T,W,TH, 9AM-5PM F, 12PM-5PM SUN
Preferred Method of Contact: Email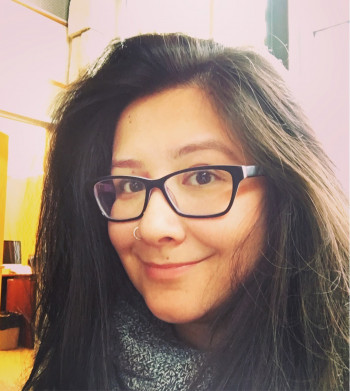 Zoua Sylvia Yang joined the DePauw community in 2016 as the Music and Performing Arts Librarian with rank of Assistant Professor. Her research interests include music in relation to culture and identity, information literacy instruction, information services, and outreach. 
In addition to her responsibilities in collection development, reference services, and access services, Sylvia teaches a sequential, course-integrated information literacy program for DePauw's School of Music. She regularly presents at regional, state, and national conferences and is active within both the Midwest and national chapters of the Music Library Association, currently serving as the Chair of the Public Services Committee (MWMLA), and as a member of the Development Committee (MLA), Diversity Committee (MLA), and Instruction Subcommittee (MLA).
Sylvia holds master's degrees in Library and Information Science and in Music History and Literature from the University of Wisconsin-Milwaukee, and has served as an Association of Research Libraries/Music Library Association Diversity & Inclusion Initiative Fellow.