Featuring Guest Artists Darmon Meader
and New York Voices
Saturday, November 17, 2018
The DePauw School of Music welcomes all interested middle and high school jazz ensembles to participate in the Fourth Annual DePauw Jazz Festival. As a registered participant, each group is allocated a 20-minute performance opportunity, directly followed by a 20-minute coaching session with this year's clinicians Jim White and Steve Snyder. Participants also receive free admission to the afternoon guest artist clinic and workshop and the concert in the evening featuring New York Voices.
Registration
Registration is available on a first-come-first-served basis. We recommend registering early to ensure space for your group.

The festival's $100 group registration fee includes:
20-minute performance slot on one of our main stages
20-minute clinic with our guest artist/clinicians
Admission to all day-time school and highlighted performances
Admission to all jazz master classes with featured guest artists
Tickets for all student musicians and ensemble directors to the evening concert
festival Schedule
All classes, clinics and concerts take place in the Green Center for Performing Arts (605 S. College Ave):
9:00 a.m. — Check-in for participating bands begins
9:30 a.m. — Group I bands begin warming up
9:45 a.m. — Group I bands begin performing
12:30 p.m. — Lunch break
1:00 p.m. — Master class with Green guest artists New York Voices
2:00 p.m. — Group II afternoon bands begin warming up
2:20 p.m. — Group II bands begin performing
3:00 p.m. — Drum set workshop with guest clinician Jim White
5:00 p.m. — Dinner break
7:30 p.m. — Closing Concert: New York Voices



About Guest Clinician Jim White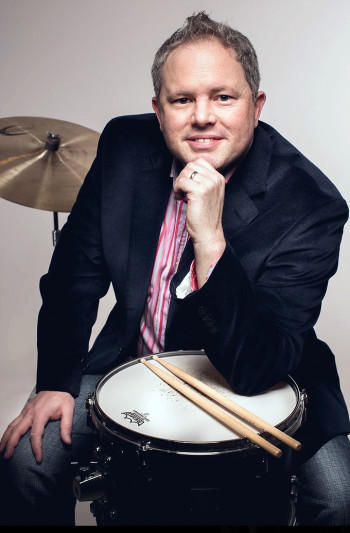 As an educator, White has performed clinics at universities and jazz festivals throughout the world. In 2005, he joined the faculty at the University of Northern Colorado, where he serves as Professor of Music, Jazz Studies. He directs UNC's Lab II Big Band, supervises the jazz combo program and teaches jazz history, as well as applied drum set.In 2010, one of his students was named the winner of the "Percussive Arts Society International Jazz Drum Set Competition." White also directs The Vanguard Combo, which was selected as "Best College Small Jazz Group" by Downbeat magazine in 2010 and 2011.
White can be heard regularly with the UNC Faculty Quartet and co-leads the Colorado Jazz Orchestra, a big band featuring many of the finest jazz musicians in the Northern Colorado area. While a student at the University of North Texas, White performed with the renowned "One O'Clock Lab Band." In 1992, Maynard Ferguson recruited him for his "Big Bop Nouveau" band with which he toured internationally and recorded the album Footpath Cafe.

White is proud to be an artist/clinician for Yamaha Drums, Sabian/Crescent Cymbals, Remo Drum Heads, Innovative Percussion sticks and mallets, and Humes & Berg Cases.


About New York Voices
This critically acclaimed vocal group has refined their musical story to a high art. They are known for their close-knit voicings, inspired arrangements and unparalleled vocal blend. Their chameleon-like musicianship allows them to move seamlessly from setting to setting, be it orchestral, big band or the intimate trio lineup.
New York Voices' celebrated its 30th Anniversary in 2017, and they show no signs of slowing down. The art of survival as a group in the music business is as much testimony of their success as their vocal finesse. They are first call from great arrangers and conductors like Bob Mintzer, Don Sebesky, Michael Abene, Keith Lockhart and Rob Fisher, who know and admire the complexity of what they do and want something out of the ordinary when developing new projects. Like the great jazz vocal groups that have come before — Lambert, Hendricks and Ross, Singers Unlimited, and The Manhattan Transfer — they are firmly a part of that legacy and are dedicated to passing it on to generations to come.
"A sumptuous collection of vocal harmonic heaven... the vocals are a Whitman's Sampler of various flavors and tastes, richer than a dark chocolate bon bon." — All About Jazz LA
This project is made possible by the support of the Indiana Arts Commission, Arts Illiana, and the National Endowment for the Arts, a federal agency.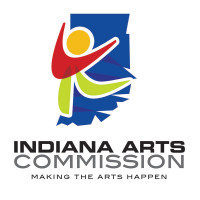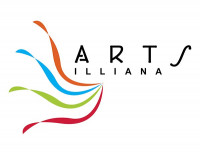 Banner photo by Chris Carroll