#AdmissionTips #SocialMediaTidalWave
February 6, 2017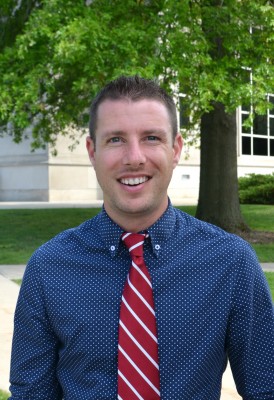 In some sense, I rode the first tidal wave that is known as 'social media'. Facebook began my sophomore year of college as an elite way for college students to connect with other college students. When it first started, it was only available to students having an .edu email address, and was a club that everyone wanted to be a part of, but only certain people were allowed into.
My roommates and classmates joined en masse, connecting in ways that prior to that, we didn't know was possible. We watched, slowly, as Facebook became available at neighboring colleges, and now, instead of just connecting with your lab partner in Chem 201, you were able to see what your high school crush was up to at a college across the country. It was a great community of college pictures and memories, void of politics and cat videos, but still a fun place to post on walls and 'poke' friends.
Then, somehow, our secret was leaked. Our elite club and safe community built momentum and hit the high school students, and then, without warning, the dreaded happened: My parents joined Facebook. But beyond that, and perhaps even more alarming, my grandmother was on Facebook: posting, liking, sharing.
At an even faster pace, our world then became consumed with social media: Twitter, SnapChat, Instagram, Vine. There are probably others that I didn't catch as they became popular in high school or college circles, and became unpopular just as quickly. And now, eleven years later, 'social media' is a fantastic business buzzword, a booming market for entrepreneurs, and a place where you, me, our parents, and grandparents, come together for the same purpose: to be social, and to learn.
So, while sophomores and juniors in high school (you!) are helping define what social media is now, and what it will look like over the next ten years, college students, adults, and parents are also there, lingering on the edges, hoping to remain hip and trying to ride that next exciting tidal wave with you all.
Enter DePauw University. We join the ranks of companies, college students and cat ladies in cultivating the next craze. We, too, are riding this wave of social media, providing you with the most up-to-date Instagram pictures, SnapChat filters and online communities in order for you to engage with us. For us, we stick with what we know: College. Because, let's face it, you don't want to get college advice from cat ladies or companies.
Our admission counselors are going to be rolling out a variety of #AdmissionTips in the coming months. We are going to use the #hashtag in order to push out timely, important, fun, relevant, pressing tips for you as you navigate 'college admissions'. This blog is one mechanism in which we try to help bridge the information gap for you, but know that we are motivated to meet you where you are in the social media arena.
So like us on Facebook, and follow us on Twitter and Instagram, and SnaChat us. We want you to engage with our social media outlets, because we recognize that you're making decisions on the next four years of your life through the traditional routes (campus tours, meetings with admission counselors, an overnight on our campus) and through the non-traditional routes (Social Media, word of mouth, blogs). Allow us to keep our websites updated, our blogs relevant and our hashtags trendy, so that no matter the route that you continue to explore DePauw, we can continue to engage with you. And who knows, maybe we'll throw a cat video in there, too, just to keep things interesting!