Financial Aid - What Does It All Mean?
May 23, 2017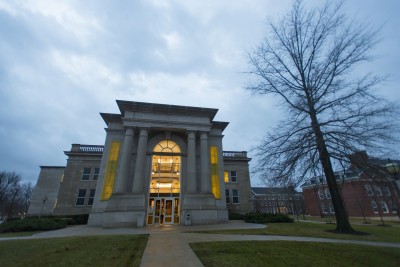 You're in the home stretch of your junior year! You've done it! You're preparing for a long summer vacation, time with friends, snapchat and instagram filters galore! It's also time to start thinking of a response, as friends, family and strangers on the street will begin to ask you "have you thought about where you want to go to school next year?"
One huge consideration that comes into the college search is $Money$. We know it, you know it, and your parents definitely know it. Because it's such a big part of the search, I wanted to take the time today to highlight the three forms of money that are available from DePauw, as well as a final tip on how you can get an early glance at DePauw's price, based on some of your specific information.
Merit based scholarships- This type of money comes in the form of a scholarship, and has no additional application. Upon applying to DePauw in your senior year, you are automatically qualified for merit based aid, based on your grades and ACT or SAT scores. When you hear back from DePauw with an admission decision next year, you will hear back on your merit based scholarship decision around the same time, if you've received one!
Service and Leadership Scholarships- DePauw offers another band of scholarships that DO require an additional application and interview: Our Rector Scholarship (which is our top scholarship, for top tier academic students and leaders), our Holton Scholarship and our Bonner Scholarship. Research what is required for each of these specific scholarships via the link, but know that in your senior year, you'll need to apply for these specialized scholarships to help fund your DePauw experience. If you've been a strong leader in and out of the classroom, or if community service has been a part of your experience, then these scholarships are ones to consider looking into!
Need based money- This amount of money comes in the form of grants, loans or work study, and are based on your family's financial information, and FAFSA submission. This process begins in October of your senior year, and is COMPLETELY SEPARATE from the merit and scholarship process. What that means is that even if you've not yet heard an admission decision from DePauw, you are still encouraged to file your FAFSA and send results to DePauw as early as October so that we may begin to process your need based money after we award you a merit based scholarship and admission decision. Our office will send email reminders throughout your senior year about deadlines and the process, but we wanted to get you thinking about what that process looks like now.
Finally, the Net Price Calculator. Don't want to wait for the application process to find out the cost and value of the DePauw degree? We offer a net price calculator, which provides you and your family an estimate of the cost of DePauw. You enter some basic academic information like your ACT/ SAT scores and GPA, and enter some basic family income information, and it provides you and your family with an estimate of the amount of total financial aid you may be eligible to receive if you are accepted to DePauw. The Office of Financial Aid helps you access this calculator, so that you can have a better picture of how affordable the DePauw education is!
Our hope is that through our transparency in this process, you'll be able to better know the cost and value of DePauw, you'll be aware of the different deadlines that each scholarship has, and will also be aware of the process in which we review and award these merit, service, leadership and need based monies. As always, reach out to your individual admission counselor at DePauw if you have additional questions on the scholarship and financial aid process!