How Three DePauw Scholarships Can Help Lower Your Cost
November 16, 2016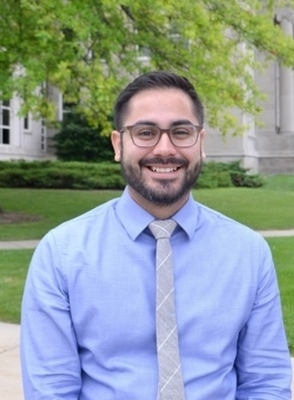 I will typically get the same sense of shock every time I mention DePauw's sticker price with a student or his/her family. And I don't blame any of them for their initial reaction over the price of this education. As the nation participates in a conversation about college debt, it is no surprise that students wince at the price of a college degree. I could describe what the value of this education literally looks like over a student's four years at DePauw, but this blog is dedicated to helping you, the applicant, bring the cost of your education down. In particular, three scholarships to which you can apply and, if awarded, can lower your net cost.
Each of these scholarships have applications for which you can submit and be considered. There are particular qualifications for each one and you will, therefore, need to assess whether you should apply or not. Something you should note is that, in addition to your academic achievement, your involvement at school and in your community will bear much weight in your consideration for these scholarships. And if you feel you qualify, the extra time and effort spent in applying for the scholarships could potentially lower your net costs in dramatic fashion.
The first scholarship is a scholarship for our academically highest-achieving students. Rector Scholars are made up of students who have typically fallen within our top five percent of the applicant pool. And although a student's academic credential makes up the biggest factor in qualifying for this scholarship, the Rector Scholarship Committee seeks students who are committed to making DePauw's community better through their involvement on campus in various ways.
A key qualification for this scholarship is a nomination by a school teacher or guidance counselor. This nomination must be submitted by January 15th in order to be considered for the award.
The Holton Memorial Scholarship
The Holton Scholar is the student who has put in the time at school and in their community. Yes, this student will have spent considerable time studying and striving to earn good grades in his/her classes. However, the Holton Scholar is also placing value on others by serving as a leader in a school or extracurricular organization, or, by uplifting his/her local community through civic engagement. All the time you spent tutoring younger students or visiting the elderly; all of your time spent serving others should be acknowledged and rewarded. So as you sit there, reading this blog, begin to recollect all of the moments you stepped up as a leader in your community. These activities could potentially award you the title of a Holton Scholar.
And I wouldn't be a true Admission Counselor if I didn't remind you to get the application for the Holton Scholarship in on time. That said, you have two more opportunities to do so:
January 2, 2017
February 15, 2017
Bonner Scholars at DePauw get work done! Twenty students in each class make up this cohort of individuals with a high commitment to serving the community and who demonstrate high financial need after having applied for financial aid through the FAFSA.
Bonner Scholars are students who spent the majority of their time in high school putting others before them, whether it was while volunteering at a soup kitchen, participating in a community's civic council, or even caring for their siblings after school. Their motivation for social justice isn't driven by potential recognition. Rather, their mission is to continually serve those in need, even throughout their college days and beyond.
If you feel committed to serving while at DePauw, you should consider applying for the Bonner Scholarship by:
February 15, 2017
If you consider applying for any of these scholarships, and you have any questions, feel free to contact your Admission Counselor at DePauw. Best of luck!