It's easy to talk about yourself! The College Interview
March 9, 2017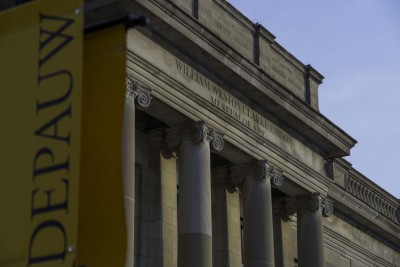 Bring copies of your resume. Wear a suit. Arrive early. Come prepared with questions. Research the company and role in advance.
Much has been written on advice for the first (or next) job interview. Self Help books and blogs are out there giving recent college graduates and career jumpers advice on what to do, what not to do, what to say, and what not to say during the critical one hour conversation. As adults, we become experts on interviews, because for every one job we've landed, we've experienced seven unsuccessful interviews. So, for every one great interview story we have, we can supplement it with ten nightmare interview stories: there was spinach in my teeth the entire interview, or I spilled coffee on my white dress shirt minutes before meeting with the CEO.
That said, not much exists out there on the college interview process. Your school counselor or college counselor can give some anecdotal information on the process and you can expect some of the 'typical' questions to be asked, but much of the process is shrouded in mystery.
Here I am again, the "man behind the curtain" (a la 'The Wizard of Oz'). I'm here to help alleviate the fears and unknown of this college admission process, and today specifically am here to help you understand the mysteries of the college admission interview.
Who: Who are these interviews for? They are for you, the junior, who is on campus this spring for a visit. Who are these interviews not for? Your parents. Admission offices use the interview process as a unique opportunity to chat one on one with you about your passions, your classes, your high school experience, your clubs and you as a person. So while your parents want you to major in medicine, the interview is the opportunity for you to secretly disclose your love for creative writing. Who will you be interviewing with? At DePauw (and many small private colleges), you'll be meeting with an admissions representative or Senior Intern who is ready to get to know you, and ready to share more information about DePauw.
What: What exactly are these interviews? Well, they are part evaluative, and part informative. Evaluative, because we want to assess your grades, test scores, dips, GPA, classes and rigor. We like to get to know you beyond a transcript and a test score, and this evaluative part of the interview is a way for colleges to put a face to an application. Put a face to a visitor. Put a face to an email address. Typically the person conducting the interview will be the one responsible for reviewing your application, so the evaluative part of this conversation is a way to contextualize the information on your application with your story. They are also informative, because we want to share information about DePauw with you, as well. We want to inform you of what DePauw can offer (and can not offer), so that you can leave your visit with the best information on our University.
Where: Where are these interviews held? Typically you will do the admission interview on campus during your visit. In some cases, if you are unable to get to campus, we can hold a Skype or phone interview. We also offer regional interview when DePauw will be on the road visiting your area (Chicago, LA, Detroit, Indianapolis, or many other large cities) and will offer the opportunity to meet at a coffee shop in the area. These are great opportunities to meet with your individual admission representative and continue to express your interest in DePauw!
When: When should I anticipate the interview? Now. Spring of your junior year, summer between junior and senior year, and during the start of your senior year are all prime times to do the admission interview, either on campus, or with us as we travel to your city and state.
Why: Why interview? While it's an optional part of our process, it's still a great opportunity to chat directly with admissions on who you are, what you are looking for in a college, and why we should admit you. It's the best opportunity to make this process more personal: we like interviewing you and getting to know you, and we are confident that you'll like getting to know us, too!
Finally, some general college interviewing tips.
Don't wear a Wabash hoodie to a DePauw interview (Though, if you interview at Wabash, you're welcome to wear a DePauw hoodie)!

If you're an introvert, be an introvert. If you're an extrovert, be an extrovert. We want you to be yourself, we wouldn't expect anything more of you!

Be willing and prepared to talk about everything: the good grades, and the bad grades. All are helpful in the evaluative process.

Think of this as a conversation, not an FBI investigation.

Do your research on the college before your visit, so that you can have deeper conversations during the interview.
In short, it's the first time that you're being asked to talk one on one with admissions, and we want to ensure that it's not a scary process, but instead, evaluative, informative and fun. So get ready to put your best foot forward and be prepared to talk about the one thing you know the most about: yourself!
If you have specific questions about the interview process connect with your individual admission counselor, here. If you think you are ready to set one up, schedule a visit to campus here.