Why You Should Apply EARLY to DePauw!
October 13, 2016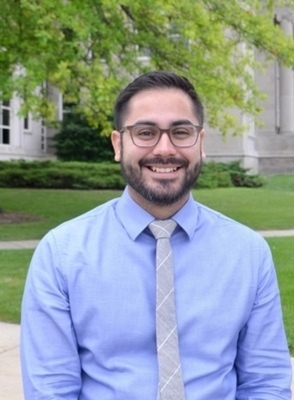 So, I guess it's safe to say we've arrived to that time of year when you may be finishing up the last few details of your college applications, polishing your essays, and deciding to which schools those applications should go. It's very easy to feel overwhelmed with the many deadlines you have to juggle. You may even feel the pressure from having to decide which schools you will prioritize over another. In fact, each school's individual deadlines may have you wondering if it's worth applying early to one and later to another, or confused over the benefits of applying early anyway. To ease your mind a little, I will give you insight into DePauw's two early deadlines which may help you understand why applying early could benefit your application.
First, you should know the main difference between our Early Decision and Early Action applications. For us, Early Decision means that, if you're admitted, you'll be committing to DePauw and will terminate your applications at other institutions. On the other hand, an Early Action applicant could keep their options open if they were admitted to DePauw. You may be thinking that committing to a school is too limiting. But for some students, DePauw has been their dream school for quite some time, and the option of simplifying the college search process through Early Decision can take away the anxiety. And after seeing our beautiful campus, I don't blame them!
Here are some of the other benefits of applying to DePauw by the Early Decision deadline:
You receive your notification letter by December 1. And if you submit all your financial aid application materials by November 1, you will receive your full financial aid package with your acceptance letter.

Our Admission Office will prioritize your application because we know that you are deeply committed to our institution.

You will receive your top choice housing preference.

And since you're sending in your housing deposit by January 15th, you will have finished with your college search and can enjoy the rest of your senior year while your classmates continue their search.
If you want to apply early but want to keep your options open, you should consider the benefits of applying Early Action:
You will still receive a notification letter early in the process (this time, by January 15), but you will also have until May 1 to make a decision and send in your housing deposit.

You will receive your University Merit Award with your acceptance letter, so you will begin to see how your financial aid package is starting to shape up.

You can be considered for other scholarships that will have already been awarded to students by the time our Regular Decision deadline rolls around.

You will receive information about multiple open-houses and possible receptions near your city in February and March.

And since you will have your acceptance letter in January, you can start to narrow down your decision with enough time to consider all factors.
I hope you will consider applying to DePauw through one of our early application deadlines. One added benefit I failed to mention about applying early is that you can have even more time to communicate with your admission counselor, which can really help in learning about DePauw. I think that I could speak for all of the counselors in our office and say that our greatest satisfaction comes from interacting with our future Tigers. So, we hope to hear from you soon!
comments powered by