Seven Must-Know Tips for Emailing Admission Counselors
December 3, 2019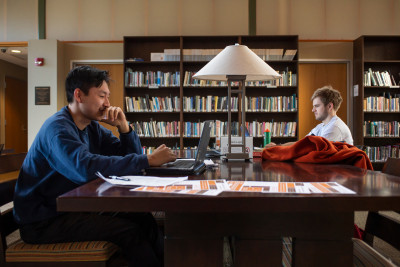 1) Full sentences are appreciated. Remember, this is not a text message. Full sentences are required to effectively communicate essential information. Otherwise, we are left confused and irritated at a seemingly careless correspondence.
2) The value of editing emails inundated with mistakes are not only puzzling but also show thoughtlessness. Proofread what you send to any professional. Trust me; it will be worth your time.
3) What does concise mean? Concise: Short but thorough. Admission counselors receive hundreds of emails, often on a daily basis. So keep it to the point; but don't cut out the point! It won't help if we cannot decipher the email because important pieces are missing. We know this is a fine line, one which many students need to learn. So, do your best!
4) There is a difference between personal and professional email content. By nature, admission counselors are friendly people. We love working with students But remember- we are not your personal acquaintances. So talk to us like you'd talk to a boss: personable but professional.
5) Appropriate email addresses - it's time to create a professional email account! It is in your best interest. You want admission counselors to take you seriously. Think about it: this is your college degree—it's a serious matter!
6) Kill them with kindness - consider the mood of the email you are sending. Even if you are upset and trying to communicate what is bothering you, do so in an appropriate manner. If the email sounds rude, has a negative tone to it, or seems offensive, delete it and start over.
7) Be responsive. There are a few parts to this: a) Admission counselors do not email you just because. There is always a point to the email! So, read it and respond accordingly. b) If you send us an email, and we reply, please write us back! Start and finish your conversations.
comments powered by

Disqus