A Letter From Nate: 5 Tiger Tips
August 29, 2017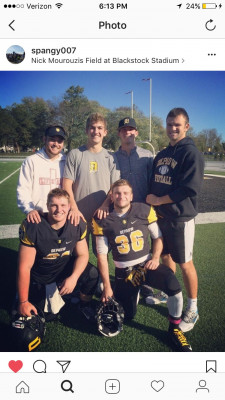 Dear Future Tigers,
Things to do before coming to college (Bucket list)
I remember being so excited to start college. All summer I couldn't wait to be done working, and to be here in Greencastle, beginning the next step of my life.
My biggest piece of advice is to not rush it! You will have four years here to get all your college experiences in. This is a list of things not to forget to do before coming to college:
1. Spend time with your high school friends that aren't going to the same college: It's tough admitting that things will change. But most likely you won't be driving three hours to each others schools every weekend. You are going to go from seeing each other all the time, to seeing each other only on holidays. So take time to cherish this summer together.
2. Take time to really say good bye to your parent(s): They have dedicated 18 years of their life to you. Spend time with them, go out to dinner or the movies. It is a big change for them as well. Plus you will find a DEEP appreciate people taking you out to dinner during your four years here.
3. Say goodbye to your pets: One day halfway through the semester you will see a professor walking their dog through campus. After you run up and shower it with attention, you will remember your puppy back home and will appreciate those couple extra walks you went on.
4. Visit your favorite restaurants: Greencastle is a great place, but the one thing there aren't a lot of options for is food. Granted you will find hidden gems like Don Julio's and Mama Nunz, but when it comes to places like Chick-fil-A and Chipotle that 45 minute drive to Plainfield isn't exactly ideal.
5. Take time to yourself: BREATHE. You are about to step foot into a whole new world, where at times privacy can be tough to come by. Take time to reminisce around your home town, because it will be awhile until you see it again. And if you are anything like me, then soon you will be calling Greencastle home, and making countless new memories here.
Those are my 5 tips for all of you soon to be Tigers. This is such an exciting time in your life, and I wish you all the utmost success in your next 4 years. I hope to see you all on campus.
Go Tigers!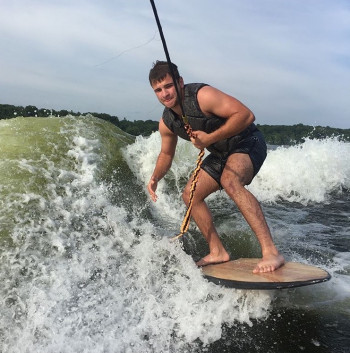 Nate Spangle '19
comments powered by