An Open Letter to the High School Senior
May 2, 2017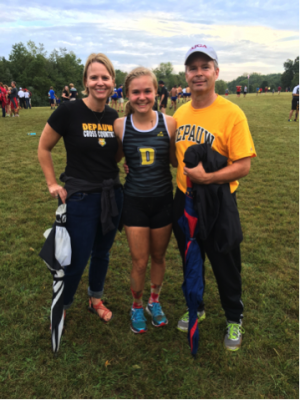 Being a second semester senior in high school is really hard. There are so many decisions that you have to make that seem so much more important than doing your homework. As deadline for committing to a college approaches, it is important to really think about the pros and cons of attending the schools still left on your list. For me, that list was quite extensive. I applied to 17 schools and the decision process was one of the most stressful times of my life. Here's my DePauw admission story and maybe it'll help struggling seniors to figure out whether DePauw is the right fit for them as well.
I am not the first person in my family to be at DePauw. In fact, if I was not at DePauw, I would be breaking a norm in my family. My grandpa taught at DePauw and his three sons (including my dad) went here. They all met their wives at DePauw and my two oldest cousins also went to DePauw. Due to this insane legacy, I was initially turned off by even the thought of attending the same school as so many family members. I wanted to be different and break from the crowd like my older brother did. However, I was convinced to go on a visit and convinced to apply. I applied to 16 other schools determined to go anywhere but DePauw. However, when scholarships came back, pros and cons lists were made and other factors came into play, I slowly started to see DePauw crawling upwards on the list. When it came down to it, I ultimately had to go with my gut feeling (and look at the money and opportunities available to me). At the very end, and I mean very end, of the decision making process, I had it narrowed down to two schools. Both were feasible, both had programs for my major, and both had opportunities for engagement. However, I knew that I wanted to go to DePauw at that time. I knew I wanted to run for DePauw. I knew that turning down the Media Fellows program I was accepted into would be a mistake. I also came to realize that even though a lot of my family has walked through campus for years, my walk and my DePauw experience could be different than all of theirs. No one else was on the cross country and track teams. No one else in my family had been a Media Fellow and no one was going to try to push me to follow their same route.
Overall, coming to DePauw was 100% the right decision. I have been able to shape my experience around what I want to do. I have gotten involved with activities besides my sport like The DePauw newspaper, D3TV, blogging for the Admission Office and participating in the Student Athletic Advisory Committee. I have made friends from all over the nation and all over the world. I also have had the opportunity to share all the new things about DePauw with my family and share what I am doing. So, I realized that all those weeks of stressing over college could have been so much easier if I would have not been so stuck on not following my family. That is not a valid reason not to attend a school when there are so many positives.
So my advice? Take the time to really think about the pros and cons of your decision. Picture yourself making the decision and see which one feels better. Also, get rid of any petty reasons about attending or not attending a place and truly focus on yourself (it is actually pretty cool to share similar experiences with both of my parents). Then, make the decision the right decision. Once you decide, fully believe that you made the right decision. If you do, then it will end up being that way. Trust yourself to do what is right, and then next year, jump right in and you will have the best time. Good luck finishing up your senior year and I hope to see you around campus in the fall.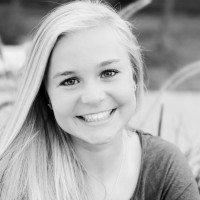 Kira Singer '20
comments powered by