Atypical Academic Opportunities Available at DePauw University
September 12, 2017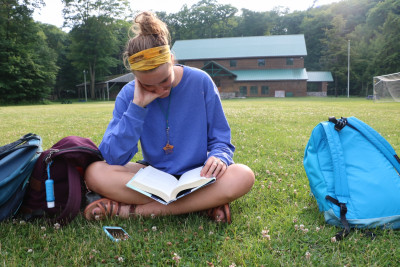 I started my freshman year at DePauw University with a very clear idea of the career path I wanted to follow. I was in the Media Fellows program and immediately got involved in The DePauw newspaper, rising to Managing Editor by just my sophomore year. I also had multiple radio shows on WGRE, one of which was called Tiger Talk where fellow now-senior Robert Sherman and I would discuss and dissect DePauw sports once a week. In addition to all of this, I participated on D3TV's Tiger Sports Nation show as an anchor. As I'm sure you can guess from all of the programs I was involved in, I was dead set on going into Sports Journalism after I graduated from DePauw.
However in the second semester of my freshman year, I took my second English Literature class with Professor Amity Reading titled "Ancient Epics." After reading and analyzing the Old English epic poem Beowulf in this class, I found myself engulfed in a passion to learn more about this ancient form of literature that seemed to have given way to some of my favorite guilty pleasures; specifically Lord of the Rings, as the Rohirrim (the people of Rohan) are based almost entirely on the ancient Anglo-Saxon tradition established in Beowulf. Professor Reading, who would later become my advisor, was more than willing to help me develop and explore this newfound obsession with literature written in dead languages. My sophomore year, she took time out of her intensely busy schedule to teach an Independent Study on Old English to myself and two other classmates of mine. The class was incredibly challenging and contained so much unfamiliar content I felt lost at first, but Amity helped guide us past the barriers developed by studying such a removed form of language, and I gradually began to learn more and more.
My junior year, Professor Reading was on sabbatical, so I decided to expand beyond Old English and began to study Latin under Professor David Guinee. It was around this time that I realized my true passion lies within academia and I resolved to go to graduate school to eventually receive my Ph. D. in Medieval English Literature. I decided to resign from the Media Fellow program, much to my parent's chagrin, in order to fully devote myself to my new passion.
Now in my senior year, I'm on my third semester of Latin and have started to translate prose from Cicero and many other notable Roman writers. However, my love of the Anglo-Saxon and Old Norse traditions are still the heart of my passion surrounding the desire to study these ancient cultures and languages. Luckily, Professor Reading is now back on campus and I am in her 300-level English class on Chaucer and his contemporaries. In addition to this, however, she has developed enough trust in my abilities to ask me to assist her in her personal research for a paper she'll be giving at the Modern Languages Association Conference in January this year.
DePauw professors not only strive to help their students learn, but to become partners in academic curiosity with them. Many find my obsession with the very specific area of Anglo-Saxon literature quite bizarre, but Professor Reading was able to see my passion and help cultivate it into something incredible.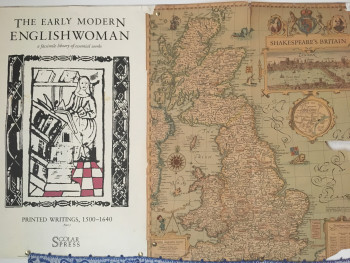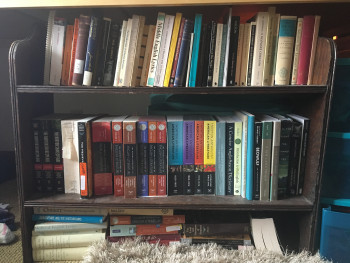 The posters and books shown above are actually gifts from my DePauw professors. All these gifts now live in my room and motivate me everyday to continue with my bizarre obsession with Anglo-Saxon literature.
I'm applying to graduate school not for the desire to get a degree that helps me get a well paying job, but simply because I am not ready to be done learning—there is so much information in the world and it is our job as students to learn and apply as much of it as we possibly can. The world needs people who have been set afire with passion for what they study, no matter how strange or seemingly removed from reality it may be.
DePauw gave me the opportunity to find the area of study that enkindles my spirit to do great things and give back to the world in the way that I see fit. If I had attended a bigger university, I would have been placed on a fast track for journalism and would never have had the opportunity to explore different areas of the academic world. If you want to be challenged and exposed to ways of thinking you never imagined, DePauw is the university that will help you truly discover your passion, with incredible professors who selflessly serve to help you on your path to that passion.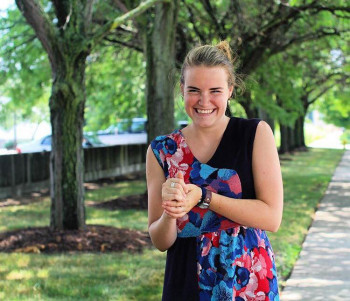 Meg Morrow '18
comments powered by