Between Two Schools: Why DePauw
November 18, 2016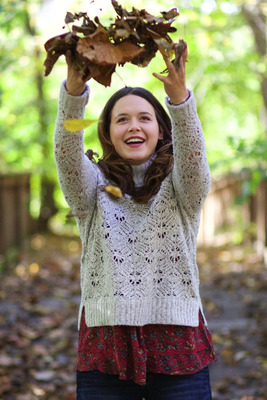 I'll never forget hopping off the plane after a long vacation during the winter break of my senior year of high school. After being out of the country, I quickly turned my phone on to receive the text messages and phone calls I missed over the past two weeks. After scrolling through various messages from friends, I found a voicemail on my phone - from DePauw. Still sitting in the airport terminal, eating a subpar meal at a restaurant at around 6 a.m. in Washington Dulles, I listened to a voicemail that completely changed my life.
"I'm pleased to let you know that you've been accepted at DePauw! We would love to have you as a future Tiger!", exclaimed my admissions counselor in the voicemail. I remember the shock that went through my body in that moment - excitement, surprise, relief.
Fast forward a few months, to March of the spring semester of my senior year. These initial feelings of excitement changed to nerves and uncertainty. Do I choose DePauw - the small, liberal arts school in Greencastle (where even is Greencastle)? Or do I choose the bigger state school that most of my high school friends are going? This was the most stressful and important decision of my young life.
This decision encouraged me to dig deeper into two aspects of my identity: who I was then, and who I wanted to become. I knew I was happy at my high school - I had a great group of friends and I found a space where I could be myself. Yet, I wasn't growing or challenging myself; I was stationary. I'd always floated through my huge high school right in the middle, but I wanted the opportunity to transcend and push myself further. I ultimately chose DePauw for this reason. I wanted to transcend in my academics, my interests and my personal life. At DePauw, I know my professors well, I've made the closest friendships of my life, I've been able to find my niche in areas where I thrive, and I've gotten the opportunity to go abroad. While the other school is great, and my friends have found their place and people there, DePauw is the university that's changed my life for the better and allowed me to break out of the norms I was stuck in.
I still have that voicemail saved on my phone. Whenever I feel down or worried about the future, I think back to that voicemail and the words that changed my life.
comments powered by