Playing at the Next Level
April 20, 2017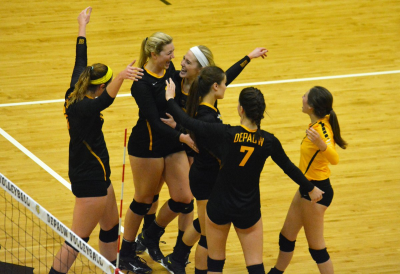 High school was when I truly fell in love with the sport of volleyball. My overall high school experience was highlighted by fierce competition, rivalry games and, above all, the close connections I built with my fellow teammates as we endured 6 am workouts and bumpy bus rides. So when we lost our last regional game, I knew I was not done competing quite yet and solidified my choice to play in college. I had no idea what to expect over the course of my transition from high school to college sports, but it turned out to be one of the smoothest transitions as I packed my bags for DePauw in August.
In college you're able to make friends before school even starts. The volleyball team was my first support system, and upperclassmen were able to answer any questions and calm any nerves I had. Even for sports that don't have a fall season, you can still contact your teammates with questions and concerns because odds are you have met them on a visit or two and have everyone's contact information already!
The biggest shock was the amount of travel. In college, you spend up to 9 hours in a bus (gotta love those conference trips to Allegheny!) to meet your competition. However, most bus rides for our team last about 3 hours. This is great team bonding time! DePauw provides teams with roomy charter busses for long rides, which are ideal for knocking out homework too. The best part about traveling with your team is all the beautiful campuses you get to see. DIII is home to a lot of small schools that you would otherwise never get the chance to experience if it weren't for sports travel. Finally, a trip off campus on the weekends can be refreshing, and it is always fun to come back to your friends.
DIII sports offer way more independence than high school sports. You're not competing year round, whereas in high school I had my high school team, club team and even beach volleyball team to keep up with year round. I never caught a break. However, while season includes organized practice times, you have the rest of the year to focus on your individual needs. You can make strength gains in our wonderful gym facility by using programs tailored to your sport by our trainers and coaches. You will get out what you put in- during and out of season!
Finally, I'm sure all you fellow athletes have experienced the indescribable bond with your teammates who quickly become family. Well, this bond becomes amplified in college. You spend so much time with your team, from practice to overnight hotel stays and long bus rides. Sometimes you even live with them on campus and you're guaranteed to have class with some. I don't know where I would be without my teammates, as they push me to become better while simultaneously making every bad day good, and every good day even better.
While I have nothing negative to say about high school sports, anyone looking to make the leap into college sports has a lot to look forward to with DePauw's excellent athletic programs that have made me a better player, student and teammate.
Suzanne Peters '19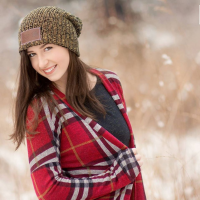 comments powered by