Summer in Greencastle
September 13, 2017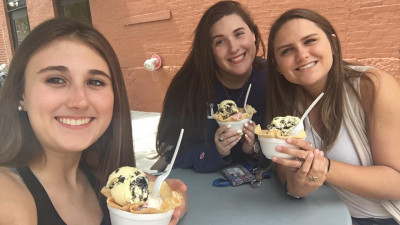 By the end of my first semester Freshman year, I was ready to go back home to Springfield, IL. My plan was to work at the Abraham Lincoln Presidential Museum, but plans soon changed for the better. Just before the semester wrapped up, I was accepted to work as a Tour Guide Intern at the Office of Admission. As I was looking forward to being a tour guide, I was hesitant at the idea of spending the entire summer here in Greencastle. I expected to be bored out of my mind for three months straight with absolutely nothing to do, but boy was I wrong!
The town of Greencastle, IN, is a hidden gem. It's easy to overlook on a map. Even while you're here, it's easy to be misled by what first meets the eye. I was lucky to have two of my close friends also on campus for the summer, so we were able to explore Greencastle together. I was also lucky to have one of my fellow interns, Quinci, be my own personal tour guide, as she was Greencastle born and raised. One of my favorite events that I explored over the summer was the First Friday celebration. On the first Friday of every month, the roads around the town square are blocked off from all vehicles while the local stores set up tents and tables on the street. Community members can walk around and buy neat trinkets paired with delicious food while listening to live music. When the sun went down, floating lights- strung across the street from building to building- would flick on, illuminating the event. Walking with my friends down this road in the summer humidity eating some Graham Central Station from Scoops has to be one of my favorite memories from this summer.
One Saturday morning while hanging out with my two friends, we had the wild idea to check out the Greencastle swimming pool. It was the middle of summer, ninety degrees, and one hundred percent humidity. We were expecting a dingy, small, and under-kept local pool that is found in any town, but we did not care. At that point, we were desperate to swim. When we got to the local pool, we were amazed by how nice it was. It was a decent size with a nice deep end with diving boards, fun-looking slides, and fountains spurting water in the air. And best of all: it was clean. So, we found three empty chairs, laid down our towels, and lathered ourselves up in sunscreen. We spent that whole Saturday afternoon soaking up the sun while reading our favorite books and occasionally cooling off in the crystal blue water.
Overall, I had an amazing time living on campus over the summer. I learned to appreciate the little things in life. Although I was excited for the new school year, now I am longing for my summer that seemed to fly by way too quickly. I am glad that I was able to experience summer in Greencastle.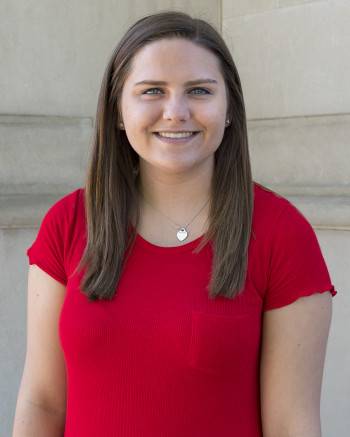 Clare Lansden '20
comments powered by