Summer is Almost Here, an End-of-Semester Playlist
May 2, 2017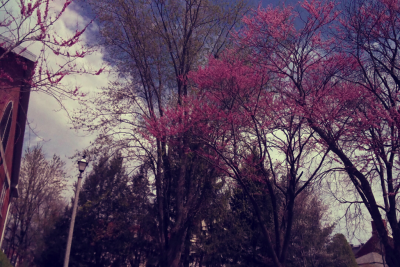 The school year is winding down, and the yearning for summer is steadily growing each day. I, personally, find myself regularly caught between wanting this semester to end and wanting next semester to begin. I'm reaching the halfway point of my college career at DePauw, and I am I've been looking both back and ahead while I'm finishing up assignments for the year. In preparation of finals, I've been reorganizing my playlists, and – as a consequence of my mid-college reflection – have been listening to songs that motivate me as I go forward, lift my spirits as I'm studying now and remind me of memories I've made since becoming a Tiger. Here are some of my favorite songs that I've listened to and discovered these past two years at DePauw:
1. Yellowcard has been one of my favorite bands throughout most of my life – their albums becoming the soundtracks to the different chapters of my life. Recently, I've been going back and listening to a lot of their songs – including "Surface of the Sun," "Illuminate" and "Be the Young" – as I look ahead to the future.
2. Another band that I've listened to for quite a while is OK Go, as their inventive music videos and ever-changing sound always remains both upbeat and genuine. Recently, "This Too Shall Pass" and "This Will Be Our Year (Zombies Cover)" have been staples in my playlists when dealing with stress and studying.
3. Since arriving at college, my taste in music has changed and the number artists/bands I listen to has increased. Two bands in particular have quickly become new favorites of mine. Set It Off has a heavy presence in my playlists, with two songs from their newest album – "Uncontainable" and "Why Worry" – never failing to get me pumped and ready to work. Japanese rock band One OK Rock has also been ever present in my playlists for their raw, emotional sound – such as in "We Are."
As your high school career is winding down you're probably reflecting on your past for years. What soundtracks were playing in your past and which new tracks will motivate you heading to college?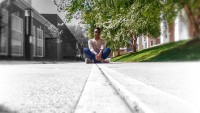 Bronson Roseboro '19
comments powered by