DePauwcalypse: A huge ice storm that hit campus Winter 2011 and notoriously shut down the university for two days. Here is what the Honor Scholar Building looked like during the DePauwcalypse: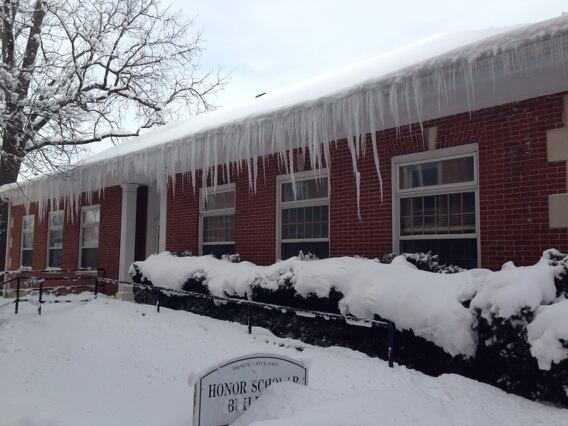 DePauwcappella: A student organization that sings pop songs a cappella
"DePauwcappella's "Call Me Maybe" was so good! Did you go to the concert?"
Marv's: Short for Marvin's; this late night pizza joint has been a staple in the DePauw Community for decades.
"What time does Marv's close tonight? I am craving a pizza right now!"
GCB: The famous Garlic Cheeseburger at Marvin's. You can even buy them frozen and take them home to eat during breaks.
"There is nothing better than a GCB and an order of frank fries at Marvin's"
Quacking: To visit the Fluttering Duck, DePauw's on-campus sports bar-style restaurant featuring flat scream TVs, a pool table, and great food (that you can even use your Tiger Card at!)
"What do you want to do for dinner?"
"I think we should quack tonight!"
Tiger Card: Your lifeline; your student ID that has all your building access, your meal plan, printing money, and more in just one ID card.
"Don't forget to show your Tiger Card at the local movie theater to get free admission for being a DePauw Student!"
BR: Bishop Roberts, a first-year dorm.
The Den: The basement of Longden (den-get it?) and another dining facility. Order your food off of a great menu, and play a game of pool while you wait!
"I am craving a buffalo chicken wrap, want to go to the Den for lunch?"
Prospee: Abbreviated term for prospective student
"Who was that cute girl you were walking with after class?"
"That was a prospee from South Carolina! She came with me to my Political Theory class today."
P-Case: The President of the university, Dr. Brian Casey. Loved by all, and author of one of the best twitter accounts! (Follow him @PresidentCasey)
"P-Case gave me a high five on my way to class today!"
Lilly: The name of the athletic facility and the home of the student fitness center. Check out all the renovations here!
"After eating so many GCBs, I really need to hit up Lilly this week."
Prevo: The math and science library in Julian Center.
"I prefer to do my calculus homework in Prevo."
Casa: Casa Grande is the local Mexican restaurant and a favorite eatery for locals and students.
Safe Ride: A university-operated van that will give students a ride to different locations around campus during the evenings.
"I was at the library so late last night, so I decided to call Safe Ride for a ride back to my dorm."
Dells: Refers to the grassy area behind the first-year dorms in the South Quad. Here you will find grills for cook outs, a volleyball court, picnic benches, and a great spot for pick up flag football. Don't confuse this term with "The Delts" which refer to the gentlemen of Delta Tau Delta, a fraternity on campus. Their house is located on the northern side of campus.
Bowman: Another park area between the Student Union Building (the "hub") and the Green Center for Performing Arts (GCPA, the home of the School of Music).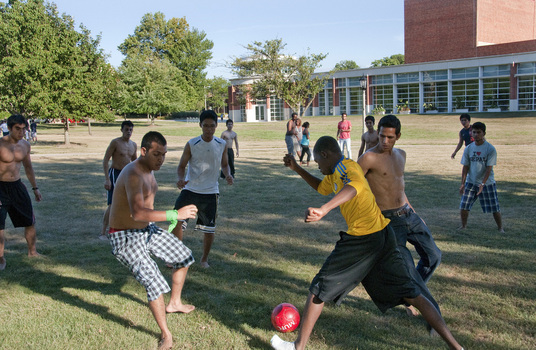 ARC: Academic Resource Center is the home to tutoring centers. You can have papers proofread, practice presentations, and get tutoring help from a number of peer tutors for FREE! The Arc is located in Asbury Hall.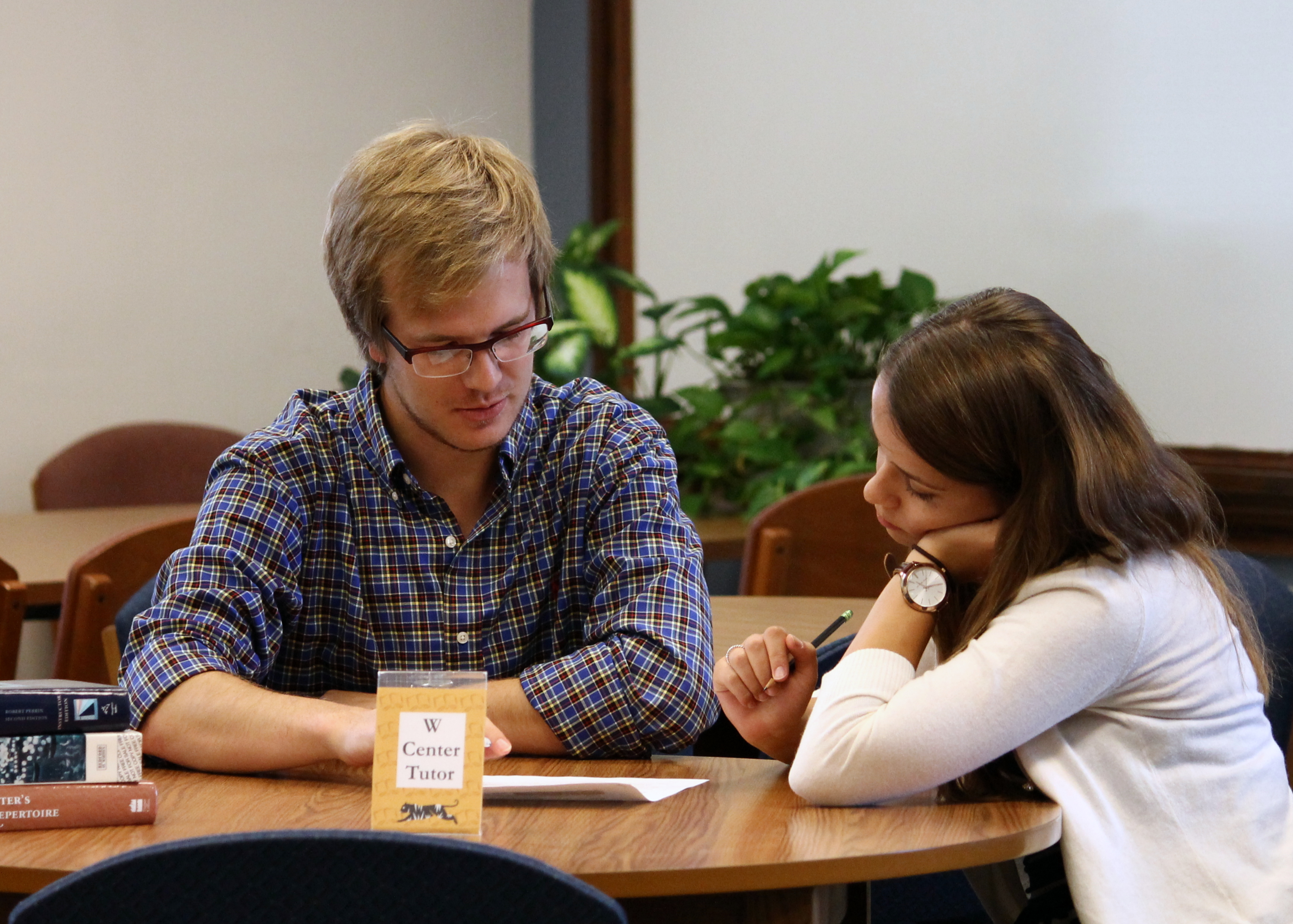 The Elms: The official residence of the President of the university AKA P Case's home
Café Roy: The café located in the library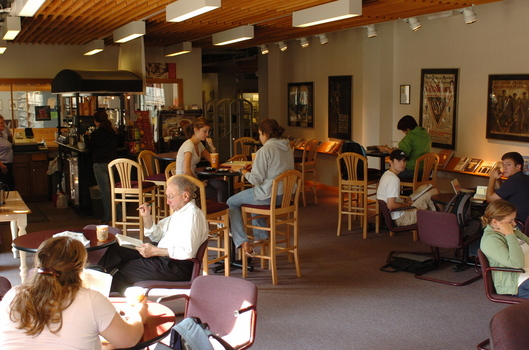 Bum Alley: The basement common area in the Green Center (GCPA) that is a favorite hang out for School of Music students between rehearsals and classes.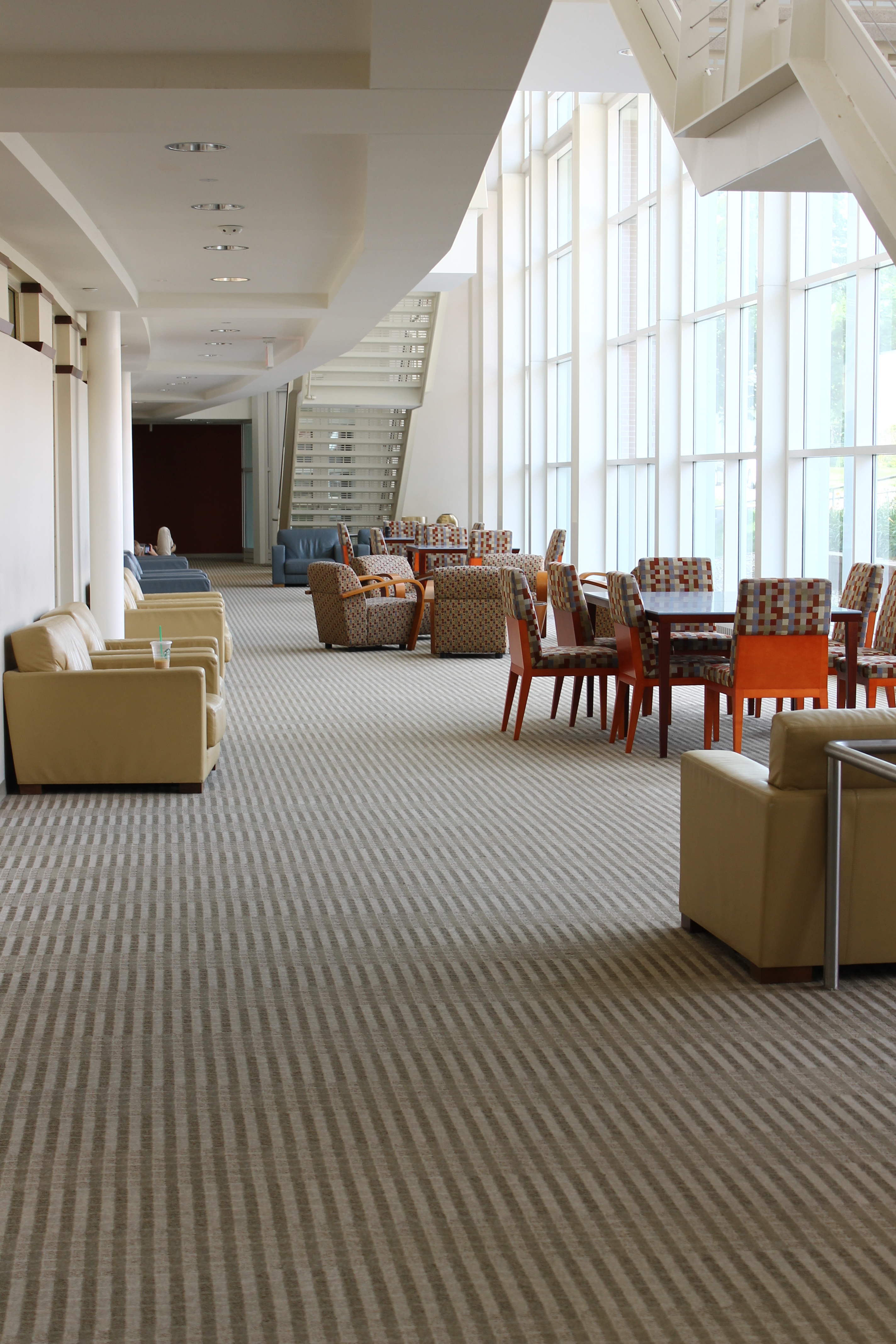 Monon: Typically refers to the Monon Bell Game. Also could refer to the Monon Railway that is the old train tracks that run through Greencastle and Crawfordsville. Learn more about this DePauw tradition here.
The Bell: The coveted prize for the winner of the Monon Bell Game
Tiger Pride: DePauw spirit of course!
"Come out to the Men's Basketball game tonight and show your Tiger Pride!"
TigerTalk: Sports talk show on our radio station WGRE 91.5
Bid Night: The evening (usually preceding Super Bowl Sunday) that many gentlemen will receive a bid (or offer to join) from a Fraternity. The Panhellenic sororities hand out their bids around the same time and that is usually referred to as bid day.
Camp College: The week preceding the first week of classes in August. Called "camp" because you are reunited with your friends that you missed horribly during the summer and you don't have the responsibility of class yet, so you have a few days to just hang out and enjoy all that DePauw has to offer.
Little 5: Our annual bike race. Too hard to explain in one sentence…see here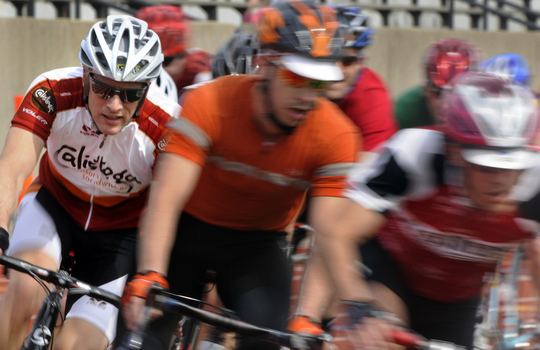 Monon Disk: The Ultimate Frisbee match against Wabash during the week preceding the Monon Bell game
Blackstock Stadium: Football and Track stadium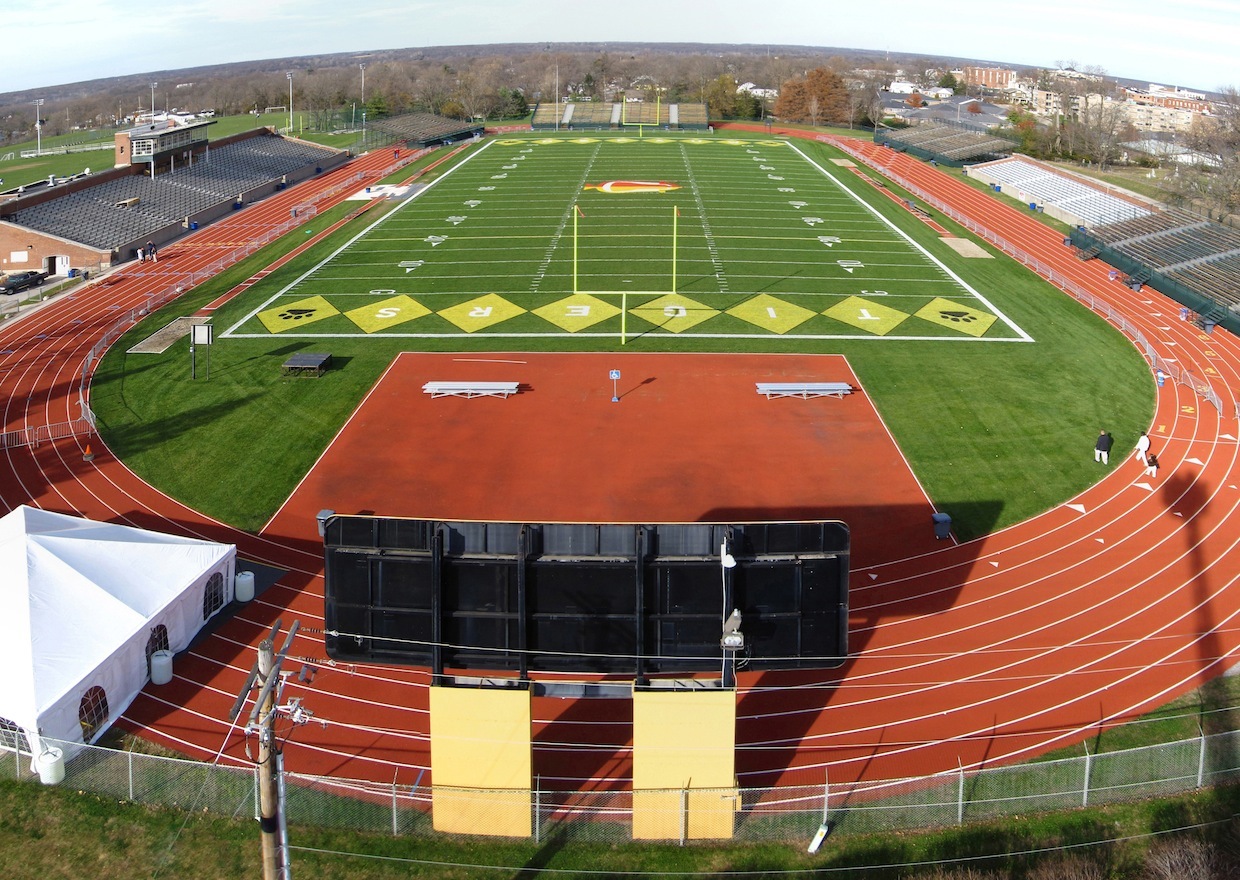 The castle: Fond term for Greencastle
"Summer was great, but I can't wait to be back in the Castle!"
Public Safety: Our campus police (under the command of Angie Nally) and security team that do such a great job of keeping us safe!
WGRE: The number two ranked college radio in the country!
The DePauw: the oldest college newspaper in Indiana and the source for DePauw news
D3TV: Our television stations (channel 3 on campus!)
The Tunnel: An actual tunnel that goes between Bishop Roberts and Longden dorm.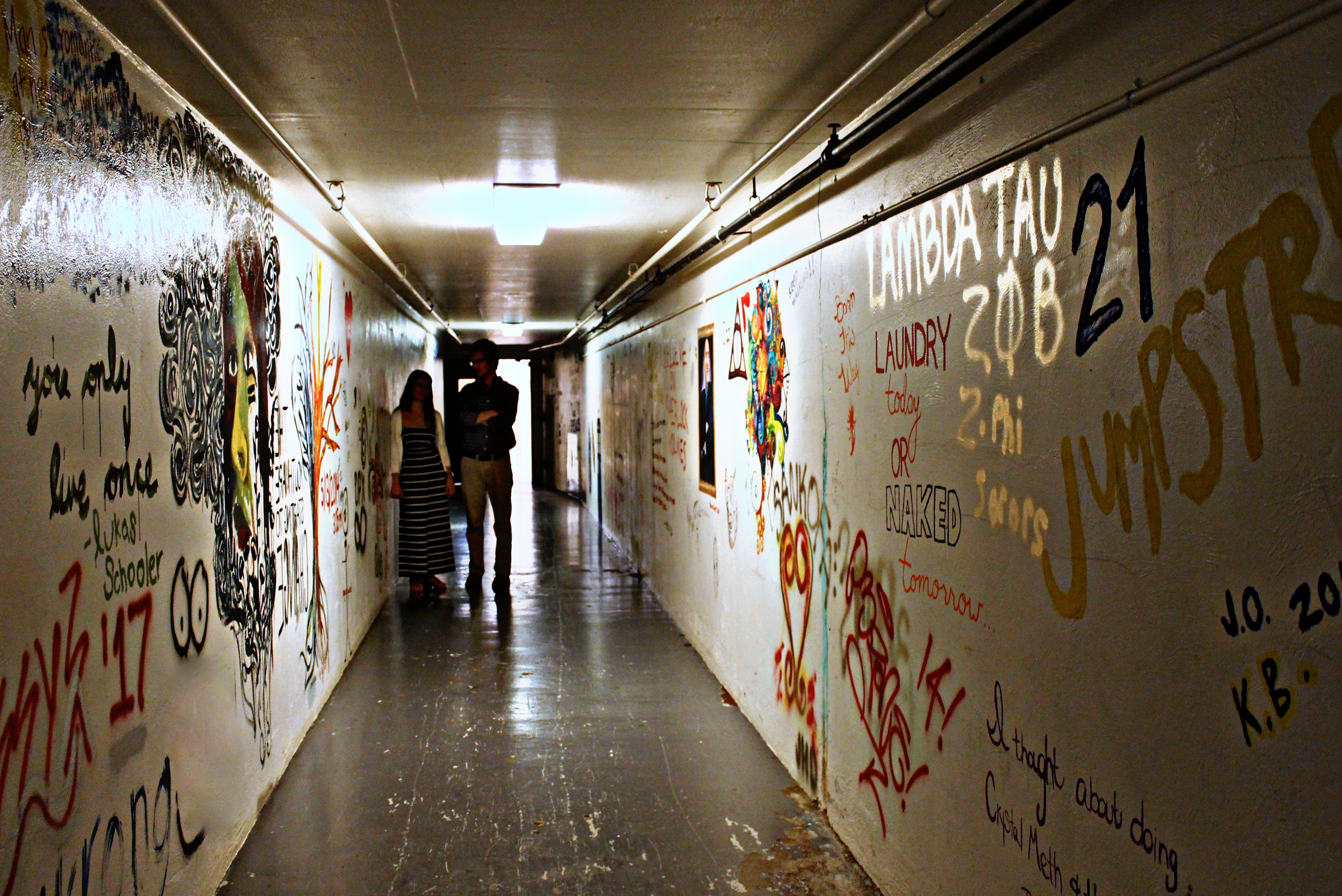 Roy: Roy O. West Library, the main library on campus.
Met & Married: A term used when two people find their soul mate at DePauw, and they live happily ever after (this happens more than you think…and there is a good chance you may meet your future spouse at DePauw so consider yourself warned!)
Greek God and Goddess: A dance competition between all the greek houses on campus. The sororities tend to take it more seriously than the fraternities. Watch the winning performance here!
Midnight Pancake Dinner: A glorious event that happens at midnight in the Hub Dining hall after the Monon Bell game
Sports: A social event held on a Saturday night sometime in the fall. Flaunt your favorite jersey and enjoy the renowned inflatable jousting tourney.
DePuppies: The best part of finals when adorable puppies come to campus for the sole purpose of de-stressing students while they study. Take a break from your books to play with them and you will instantly feel rejuvenated.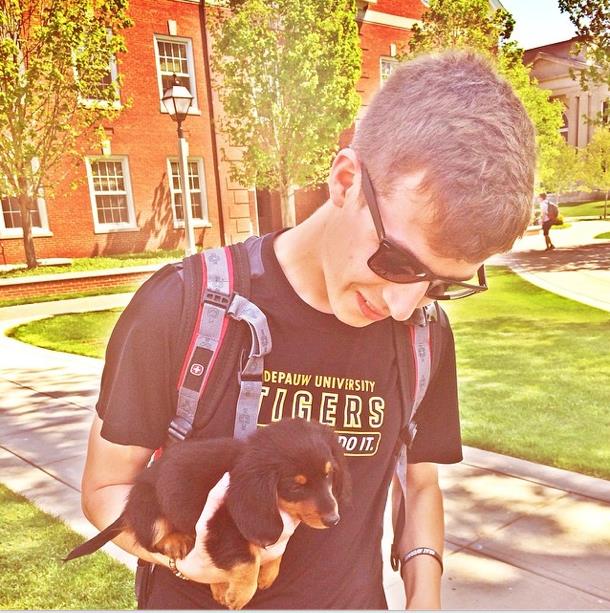 Late Night: Our version of "Fourth Meal" where you can refuel at the Hub from 9pm-midnight.
"Its 11:57. If we run to the Hub, we may still be able to get a quesadilla at late night."
Pizza Dude: A pizza company started by students that will deliver you fresh pizza (that was made in the Beta Theta Phi Kitchen)
The Move-In Crew: Your parents' best friends! A group of students who will help first years move in to their new dorms.
Peace Camp: A week-long program sponsored by the Compton Center for Peace and Justice!
Raj: Essentially Yoda of DePauw. Don't know what you want to do with your major or life in general? Go See Raj Bellani in the Hubbard Center. He will magically help you figure out "your plan."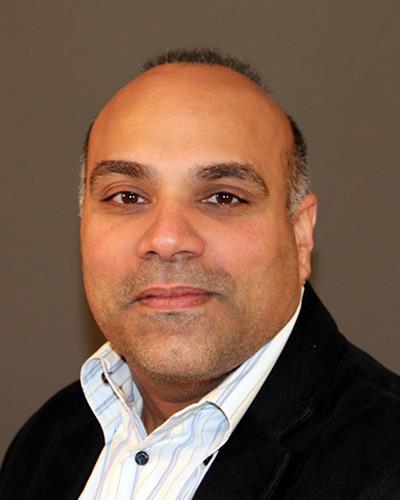 MoFo: Management Fellows Program of Distinction
MeFe: Media Fellows Program of Distinction
HoSco: Honor Scholars
Jazz Night: Thursday nights at the Duck where we have live jazz!
Katie Vaky '14
comments powered by

Disqus