How Studying Abroad Made Me Fall in Love with DePauw All Over Again
February 26, 2016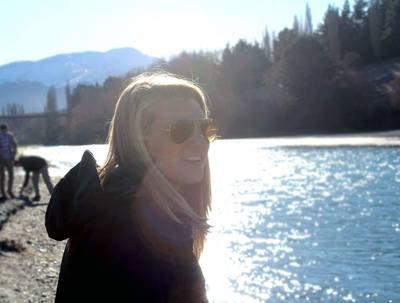 In the beginning of July, I found myself departing on a trip to the other side of the world. Little did I know that I was about to experience the greatest six months of my life: traveling to new places, trying new things, meeting new people, discovering myself and of course, taking classes at a university in New Zealand. While the experience that I had abroad was amazing, it wasn't until I returned to campus this January that I realized how much I have grown to appreciate DePauw.
Besides the fact that other university campuses are much larger than our beautiful campus here in Greencastle, I desperately missed seeing familiar faces walking to and from class. It's a good thing that the people in New Zealand are friendly becuase they weren't too weirded out by my smiles and nods I would give to students I passed on a regular basis (something that is so common here at DePauw).
Let me tell you, walking into your first lecture filled with 100 faces that you've never seen before is intimidating. I prefer classes here at DePauw, where you're bound to know at least a couple of students in the class. And if not, at least you're walking into a room with less than twenty unfamiliar faces instead of hundreds. I guarantee that you'll know all of those faces by the end of the semester.
Professors at DePauw are unlike any others in the world. Starting my semester back on campus, I realized how much I missed developing a relationship with my professors. I was lucky if my professors abroad even remembered my name, despite my multiple attempts to sneak in a word with them after class.
It's necessary for me to realize that life abroad and life here at DePauw are two separate worlds. Both are unique and beneficial in their own ways. Spending a few months off campus helped me appreciate DePauw and all of its wonders all over again, the same way that I did my first year here. Being back on campus, I have to keep this in mind, and make the most of my year and half left at this amazing university.
Carolyn Jedd '17
comments powered by

Disqus