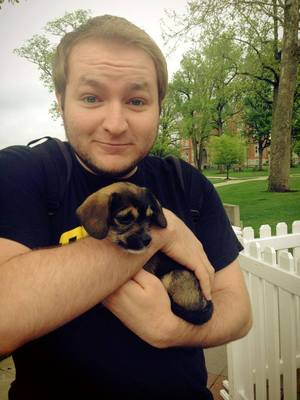 My first day began by carrying boxes. Yes, boxes. A lot of them. My first thought, "this was NOT in the job description." It also includes carrying and placing supplies in "Back to School Bags" for our corps members joining us in just one short week. Again, more carrying, more moving, and not what I signed up for.
I'm sure you think something bad happened after reading those two paragraphs above. You're probably thinking, "Why did you even stay with the internship?" Well, because within that first day, there were some silver linings. I received the passwords for all Teach For America Chicago Institute Social Media accounts and was given full permission to grow them. I created signage for Teach For America and learned more about the branding process.
I've been at my internship for two weeks now, and I can honestly say that Teach For America has 100%, completely, totally exceeded my expectations as an intern for the summer of 2014. I have already learned so much as a Communication Intern, which will drastically help me in the future. Not going to lie, after that first day and a half of moving boxes, I thought this was going to be one of those internships. The kind where you do manual labor and go on coffee runs for the boss. It is the complete opposite.
I participate in meetings with Teach For America's "higher-ups" and am expected to share my communication work and how much it grows each week. I manage three social media accounts, two websites, and design and create two weekly newsletters...on my own. Not only do my boss and I have a great relationship, he completely trusts me with all Teach For America communication outlets and gives me permission to lead projects and speak at meetings.
Now that I'm beginning to settle into my internship, I would never give that first day and a half up. Moving those boxes and getting supplies together was the best possible thing I could have done. It allowed me to appreciate the internship once it truly started. But, it also allowed me to form amazing relationships with the other interns, my co-workers, and even our bosses who were right there beside us, helping us along the way. Struggling through that first day brought us so close together, that I couldn't imagine going a day without seeing them.
As I think about it, I expected A LOT. And quite frankly, I didn't think Teach For America could exceed my expectations. Now that I'm here, I couldn't imagine having any other internship. Yes, it is hard work and long hours. But I love every second of every day. I love the leadership I get to hold within my job, and I love the hardworking and dedicated people I get to work with on a daily basis. The reality is...I would encourage anyone and everyone to apply to be an intern at Teach For America.
Kevin Bugielski '16
comments powered by

Disqus