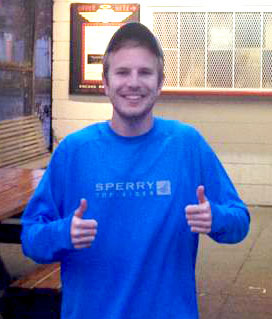 DePauw often finds itself on the Princeton Review's "Party School" list and the university just as often finds itself discrediting this ranking. The methodology is incredibly flawed and it is unclear what criteria define their list, so it is right for the university to do this, especially so as to not undermine the academic rigor and strength of this institution. However, as a student, I can truly say that DePauw offers an incredible, transformative social experience not available at many of its peer institutions. For many students, the Greek system is a big part of that social involvement. And unlike with the party school image, social life doesn't have to be confined to just drinking.
Some of my favorite memories are walking home from class and stumbling upon a group of guys who've gotten a soccer game started on the front lawn. I'd set my backpack down, take my shoes off, and jump right into the middle of the game. Or there's the time a group of us decided to bet a "boulder" on the volleyball game we were playing. Then there are the Sunday dinners where we decided to take advantage of nice weather and fired up the grill outside and had a cookout.
There are also all of the events associated with Greek Life at DePauw that keep students busy and entertained. Flower-ins during the second semester—"mixers" where new members of a fraternity and sorority get introduced to one another—are a favorite of many. Waking up early on Saturday mornings to head out to the football field and tailgate and cheer on the team. Participating in other houses philanthropies, or helping out with one of your own. This past semester, we even got a bull on our lawn as part of our philanthropic endeavors, so there's a wide variety in what you can do.
At no other point in your life will you be able to wake up, walk home, etc. to a house full of all your best friends. Take advantage of that, it'll make your DePauw experience that much better.
Nick Hebebrand '15
comments powered by

Disqus