THIS WEEK AT DEPAUW: APRIL 24, 2016 - MAY 1, 2016
April 29, 2016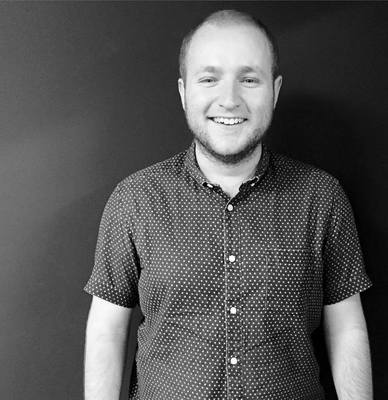 Little 5 has finally arrived, and students are beyond excited. A week full of bike races, concerts and block parties, Little 5 is everyone's favorite week on campus! Bike riding not your thing? Don't worry! Students kept busy in other ways, too. Here's what happening this week!
Campus Wide
On Monday, the annual Academic Awards Convocation took place in Kresge Auditorium, recognizing students who have won departmental awards, named prizes and nationally competitive fellowships. However, the most important award known as the Walker Cup (awarded to a graduating senior who contributed the most throughout their time at DePauw) was saved for the end of the evening. After a senior-wide vote, it was determined that this year's Walker Cup finalists were Katie Kondry, Craig Carter and yours truly! On Monday, it was officially announced that Craig Carter was the recipient of the Walker Cup, and will be speaking at the upcoming commencement exercises for the Class of 2016! Congratulations Craig!
Prior to the Academic Awards Ceremony on Monday evening, many students, faculty and staff attended the Senior Showcase. Featuring select academic and artistic work in the form of papers, posters and performances, the Senior Showcase highlights students from all academic departments and programs. Additionally, select members of the Class of 2016 and 2017 were initiated into Phi Beta Kappa, the oldest and most prestigious Greek-letter society in America.
This Thursday, the School of Music presented Dances of Our Time: "The Petrushka Project," a musical party at Music on the Square featuring contemporary dance music. Dr. May Phang, a piano professor at DePauw, chose students from his senior piano studio to feature for the event. Each piece selected represents a different part of the composer's characteristic style, while also connecting with the music of today.
Student Organization: Little 5 Spotlight!
Since Little 5 is my (and so many others) favorite event in the spring, I decided to give you a brief overview of what Little 5 is all about. To help you understand everything that happens this week, here's the schedule of events for our amazing Little 5!
Events kicked off on Monday thanks to the "Car Stuff," where every single Greek house stuffed as many of their members in one car as possible. Don't worry: the car is parked and Public Safety is on site just in case of any emergencies. Still confused? This picture might clear it up:
From there, my second favorite event is the Time Trials, which took place in the gorgeous entryway to DePauw's Nature Park. Featuring the courageous riders from all Greek houses and independent students, these students were finally able to put all of their hard work to good use! This year's top time was clinched by junior Cara Calahan of Alpha Phi, who is now the favorite headed into Street Sprints on Friday.
The last two major events, Street Sprints and the Criterium Race, happen on Friday afternoon and Saturday morning. Street Sprints, a chance for Little 5 riders to compete in a head-to-head speed race, take place on Anderson Street, the beautiful main entrance to DePauw with East College in view. The Criterium Race, a 20+ mile race around the outskirts of the GCPA (Green Center for the Performing Arts), takes place on Saturday morning. With music blaring and block parties happening on all over campus, everyone is out and about, truly bringing campus together.
Want to keep up with the remaining events? Follow DePauw Little 5 on Facebook for any and all updates!
Athletics
Due to his great performance while playing against Wabash College, junior left hander Riley Futterknecht was named the NCAC Pitcher of the Week! After striking out 10 and allowing just one run, Futterknecht secured his NCAC spot by clinching the 4-1 win over the Little Giants.
Similarly to Futterknecht, sophomore Lauren Godden also received an NCAC Player of the Week award for Softball. This week, she led the Tigers to a 5-1 record and two sweeps over Wittenberg and Wooster.
The men's lacrosse team fought through a close game versus Oberlin and, thanks to an overtime goal from sophomore Ben Sherman, got the win. The last game of the season, the men's team ended on a high note and are looking forward to returning next year better than ever.
Happy spring, future Tigers! Enjoy your last month of senior year. If you haven't officially decided to become a Tiger, check out this video to see why some of our current students chose to spend their college years at DePauw. Faculty, staff and students alike can't wait to welcome you to campus in August!
Kevin Bugielski '16
comments powered by

Disqus