Posts occurring in December 2013
December 19, 2013
Steven J. Setchell '96
Associate Vice President for Alumni Engagement
Conversations with alumni often turn to stories of professors whose high expectations and dedication to teaching profoundly change the lives of their students. These are the stories of Raymond Pence, A. W. Crandall, and Jack Cook, to name just a few.
This tradition was on my mind today on an early morning walk through campus. As is often the case in late evenings and early mornings at DePauw, the Asbury Hall office light of Dr. Andrea Sununu burned brightly. Dr. Sununu's commitment to students, reflected in one-on-one paper review conferences at all hours of the day, is well known to the DePauw community and to me personally. I am one of the many alumni who continue to benefit from the unsurpassed commitment and coaching of Dr. Sununu.
Continue Reading | &nbsp 0 Comments
---
December 13, 2013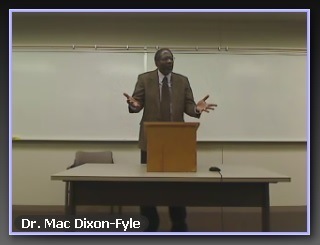 Steven J. Setchell '96
Associate Vice President for Alumni Engagement
Last night sixty-two alumni heard Professor of History Dr. Mac Dixon-Fyle lead a far-ranging Virtual Alumni College conversation on Nelson Mandela and the struggle for human rights in South Africa.
Following Dr. Dixon-Fyle's email of last Friday calling on the campus community to reflect on Mandela's life, he graciously agreed to share with alumni some perspective from his life's work of research and teaching on African civilization and culture and, in particular, on ethnicity and conflict in South Africa.
Continue Reading | &nbsp 0 Comments
---