Introducing the Alumni Engagement Blog
September 11, 2013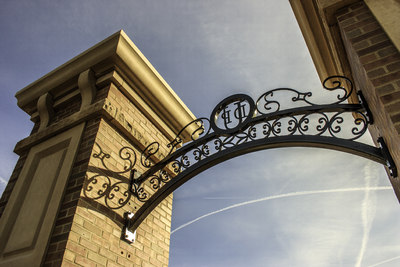 Here we are. This is our first post on our new blog on our newly revamped alumni website. I hope you spend some time checking out our new site: depauw.edu/alumni.
As your new associate vice president for alumni engagement, I wanted to take a few minutes to talk about what's in store for our office in the months and years ahead. More importantly, though, I wanted to offer a bit of a preview of how I hope we can work even more closely together to help further strengthen the DePauw we know and love.
At our core, DePauw is in the business of preparing educated graduates for lives of extraordinary purpose and achievement.
If this is the backdrop, then our goal in the alumni office is even more straightforward: Connect you with one another. Connect you with our students. And offer programs that involve you in making DePauw even stronger than it already was when we graduated.
As you can imagine, we have a few ideas about how we might do this in the months ahead, and we'll be sure to post about them here and elsewhere on our site. I view this blog as a way for all of us on campus to talk to you about what's on our mind, about what we're wrestling with and about the programs we're developing.
Most importantly, though, I want to hear from you.
Email us. Call us. Or better yet, come back to campus. We'd love to show you around.
---
Steven J. Setchell '96
Associate Vice President for Alumni Engagement
comments powered by

Disqus