Alumni Support DePauw Year-Round with Recurring Gifts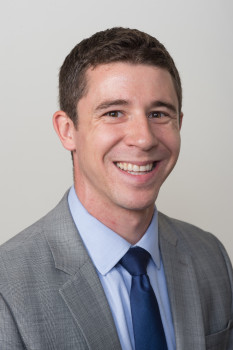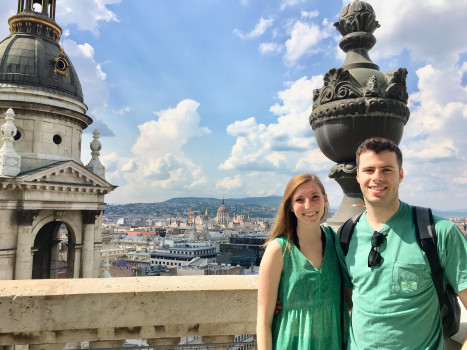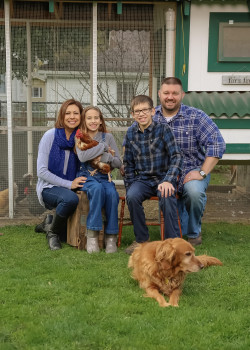 DePauw University relies on philanthropy, and especially on consistent, loyal donors. While many alumni, parents and friends support the university through a one-time annual gift, more are choosing to make an automatically recurring monthly or quarterly gift to support DePauw and our students throughout the year. With a goal of $5.3 million this year, The Fund for DePauw will support everything from faculty and staff salaries to student scholarships and essential university operations. Recurring donors help ensure the university can meet its revenue target and maintain the programs, services, academic and cocurricular opportunities that critical to the DePauw liberal arts experience.
Stephen McMurtry '16 started his job soon after graduation and got his first paycheck in June. "I set up a recurring gift to DePauw soon after to ensure that I got in the habit of giving back to the university to support its students and mission," he said.
"I choose to give to DePauw on a monthly basis, rather than just once a year because it is not only convenient and hassle-free through automatic deduction through my bank, but also because I like to be reminded of DePauw each month," said Raphaella Prange '97. "It's important to me to remember and reflect on the big influences in my life, and giving to DePauw monthly lets me take a few moments each month to honor the influence DePauw has had on my life."
A liberal arts education at DePauw lets students explore not only their passions but also their interests in a variety of fields through academic courses and cocurricular opportunities. This can lead students to find their career path in an unexpected area. Raphaella came to DePauw intent on becoming a broadcast journalist, but her DePauw education led her down different career path when she found ways to connect what she loved about journalism with her other interests and passions. She is now Vice President for Student Life at Millikin University in Illinois.
"I always loved storytelling, and that is what made journalism so enticing. It was the human story and how education could affect it that brought me into my current career. I work with students everyday who have amazing stories and I serve as an advocate to ensure those stories continue and become even more rich and compelling," she said. "DePauw made me see that being an educator is being a change agent. I saw this passion in all of my faculty, advisors, and administrators during my time at DePauw."
Tom Kaczmarek '07 said his experiences at DePauw helped focus his passions and prepare him for a career in public service. "DePauw fosters an unparalleled learning environment both in and out of the classroom. Through its embrace of interdisciplinary studies and support for a student-led community, DePauw didn't just prepare me to be proficient in my career, it armed me with the professionalism, creativity, and adaptability necessary to thrive in my field," he said. "My forays in DePauw Student Government, numerous fundraisers with Delta Upsilon, and experiential lessons in Dr. Everett's Environmental Ethics course all taught me how to affect meaningful change both at work and in my community."
Rather than wait until December to make his charitable gift to support the university's mission, Tom has set up a monthly recurring gift. "Quality education needs our support now more than ever. Why wait until December when I can make an impact now?" he said.
Visit depauw.edu/give or call 800-446-5298 to make a charitable gift or set up a recurring gift.