André Brewer '93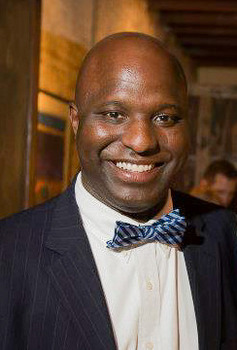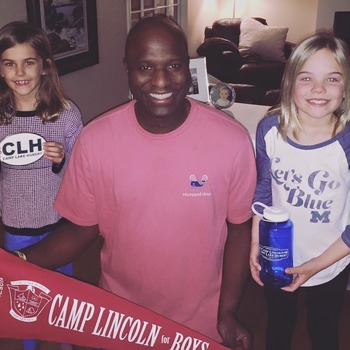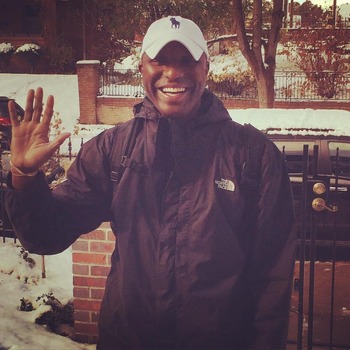 He graduated from DePauw more than 20 years ago, but André Brewer '93 is still a kid at heart, so much so that he's made a career of going to summer camp.
André is the director of Camp Lincoln in the great north woods of Lake Hubert, Minn. He started working as a summer camp counselor there while a student after meeting the camp's owners son, Ruggs Cote '93, during his freshman year. He went on to meet his friend's parents during Family Weekend at DePauw which led him to seek a job at the camp that summer. Although he loved his summers working at Camp Lincoln, André wasn't considering a career in camp life. In fact, he came to DePauw as a Julian Scholar and pre-med major. His advisor and biology professor, the late Dr. Michael Johnson, helped him realize his gift for working with children and steered him toward a new major in elementary education.

During his DePauw years, André gained plenty of experience in relationship building and mentoring young people. He was a member of the Ambassador Club for the Office of Admissions, hosting high school students for campus visits and was a mentor group leader for three years. "I loved sharing my positive experiences with prospective students and building relationships with peers and professors," he says. This included serving two years as a rush counselor for his fraternity, Delta Upsilon, and leadership experience as DU's vice president for external affairs. Recreation and social activities, an important part of André's DePauw experience, are integral to his personality and his success as a teacher and camp director. He translated his love of music and skill as a gymnast into spots on the University's cheerleading team and Men of Note acapella singing group.

He has many fond memories of his four years on campus and credits several faculty members with helping him mature into the successful person he is today. Chemistry Professor James George and history professor John Dittmer were mentors. "Dr. Judith Raybern, a professor of educational studies, helped me understand why more male teachers were needed," he says. "Dr. Mac Dixon-Fyle and Dr. Joyce Dixon-Fyle in the history department were both challenging and pushed me to work hard as well."

After graduating from DePauw, André became an elementary school teacher in his native Kentucky. With summers free, he continued to work as a camp counselor in Minnesota. When Ruggs became the camp's director in 1997, he worked hard to persuade André to consider a full-time career with Camp Lincoln. "I told him, 'I'm a southern guy. There is no way I'm moving to the tundra!" he recalls. But after a trial run, he was convinced he could make a life in the great north woods. Summer of 2017 will be his 28th year at the camp.

Never a fan of too much downtime, André earned a master's degree in educational leadership from University of St. Thomas and is an active volunteer with the local and national boards of the American Camping Association and his local Rotary. He is a high school cheerleading coach in Minnesota, leading his athletes to national championships in 2012 and 2013 and a world championship in 2016. He still loves music, traveling and outdoor adventures – all of which he enjoys in abundance through his work at Camp Lincoln. He remains involved with DePauw, too, serving several years as a member of the G.O.L.D. Council, Alumni Association Board of Directors and the Board of Visitors. He enjoys meeting up with DePauw friends around the country when he travels for training and recruiting for Camp Lincoln. He is also a loyal contributor to The Fund for DePauw.

"I give at the Washington C. DePauw Annual Society level because I feel like it's the least I can do," he says. "I'm a better, more versatile person because of my DePauw education. If I can help one other student experience what I did, then I feel like I've done my part. Giving back is the right thing to do."