David Kingsley '64: A Rector Scholar Advocates for Women in Sports, the DePauw Experience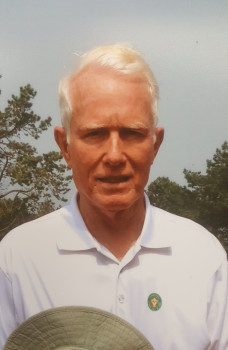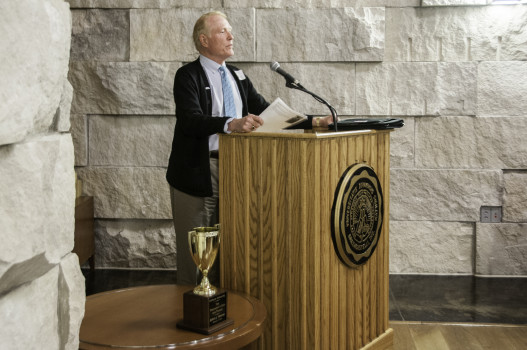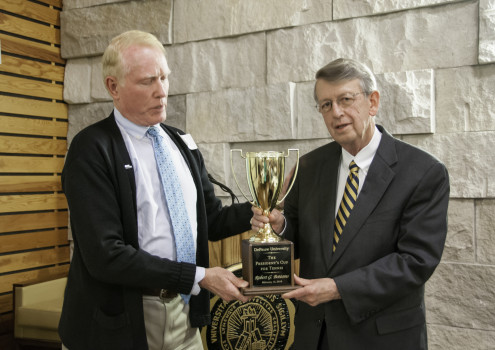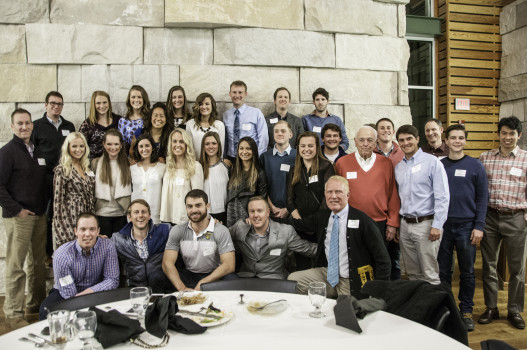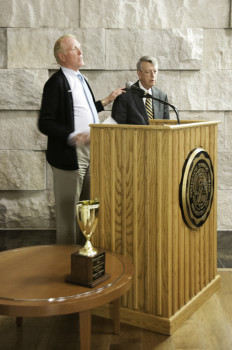 David Kingsley '64 taught chemistry to youth in Nigeria as a volunteer with the Peace Corps in 1965 and 1966. The story he relates when asked about his Peace Corps experience, though, has little to do with chemical equations and more to do with the power of athletics. "I applied and received a USAID grant to build a concrete basketball court at our school," he said.
The basketball court, the opportunity for teamwork and competition brought something valuable to the students. "We finished the court and held a tournament in the spring of 1966. Though they didn't have gym shoes, our students would practice their shooting until dark each evening leading up to the tournament," David said. "They were thrilled when their efforts paid off and they won against the rival school."
An athlete himself, David played tennis at DePauw and continues to play tennis year-round. The father of two daughters is particularly passionate about athletic opportunities for women, and makes regular contributions to support women's basketball, tennis and volleyball at DePauw. "Sports provide important opportunities for women to take on leadership roles, grow and mature in a competitive environment with high expectations of themselves and a team, so they can be effective leaders in society," David said.
After his Peace Corps service, David earned a master's in teaching and a Ph.D. in education from Duke University. He worked in the field of early childhood education for many years, including helping lead the development of a statewide kindergarten program in North Carolina.
David majored in chemistry at DePauw and says he would have loved to major in history, but his academic talents were more in the quantitative realm. Along with playing tennis, the student choral group Men of Note was a favorite extracurricular activity. He sang bass as a founding member and lead the planning for the first Men of Note reunion in 1989. While his commitment to the tennis team prevented him from studying abroad while at DePauw, his Peace Corps experience in Nigeria started his lifelong interest in international travel and learning about world cultures. He has traveled extensively including Egypt, Ghana, Greece, and Turkey. Now retired, David plays tennis at least four hours per week in a league in Michigan, and he sings and leads a choral group for his church. He volunteers with several community organizations and enjoys applying his interest in history as a board member for the Bangor Historical Society in Michigan.
Since the early 1990s, David has been an energetic leader with the DePauw Alumni Tennis Association (DATA). He took on a historical project, compiling news clippings about DePauw tennis teams back to the 1930s. "DePauw had one of the better teams in the country in the 1930s and 1940s, including an undefeated team in 1941," he said. "We organized a reunion of that team, which got the organization off to a good start." Now DATA organizes an annual alumni reunion for tennis players. "People come in on Friday night and hit a bit in the Indoor Tennis and Track Center, and on Saturday we have a tennis contest between alumni and the active teams," he said. "In the evening, we have awards for character, leadership, team contributions, and more, including the Dr. Bob Bottoms President's Cup for Tennis. We host a banquet for the current players, and often the seniors' parents attend. The underclassmen athletes give farewell speeches and stories about their senior team members. It's a great program."
David credits the late Lew Gulick '44 for inspiring him to support DePauw philanthropically. David met Lew through DATA, and the two and their families became close friends. Fellow tennis players, Lew and David were both Rector Scholars at DePauw. Lew endowed the President's Cup for Tennis and Rector Scholarship Program Director position at DePauw. David helped with some initial editing of Lew's book, An Investment in Humanity: Edward Rector and His Historic Scholarship Program for DePauw.
"The Rector Scholarship was a great influence for philanthropy in our country," David said, adding that the scholarship should continue to play an important role at DePauw. "The liberal arts education DePauw provides is even more relevant than it's ever been. It builds character and it's so important to encourage mutual understanding and empathy, particularly when the pervading culture teaches us to be materialistic and egocentric."