Pedrozas Give Back in Honor of their DePauw Experience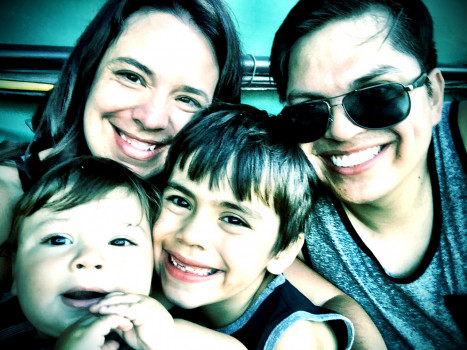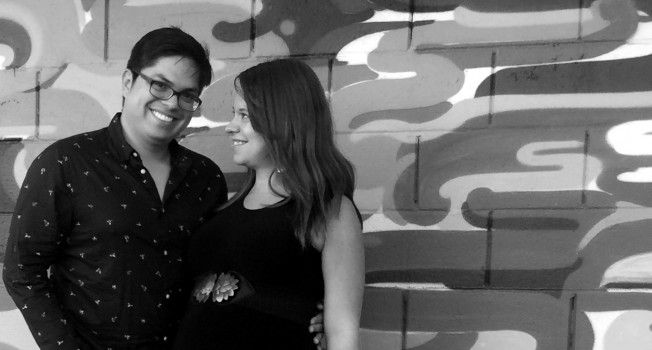 "I will never forget how much can be done when the DePauw community comes together for good," said Natasha Basey Pedroza '03 of her experience as founding president of the University's Dance Marathon. "I remember that first year – it was loud and there were so many people and we had worked so hard for so long that I should have been overwhelmed and exhausted. Instead, I felt such a sense of peace and found a source of seemingly never-ending energy. I have heard that feeling referred to as 'flow.' I found it in that moment, and my career has been dedicated to higher education and philanthropy ever since."
Another highlight of her DePauw experience was meeting and marrying her husband Juan Pedroza '03. "I was the first classmate Juan met at DePauw. I had been there for a week for pre-orientation programs and noticed on our RA roster that Juan's birthday was the day before move-in. He had not even set down his first box in his room before I was at the door chattering away about his birthday party that weekend. I wanted to make sure he knew that it would not go uncelebrated!" she remembered. The couple married the weekend before graduation, and most of their class learned the news on graduation day when the provost read Natasha's married name aloud as she accepted her diploma.
Juan said that his experiences working alongside students, faculty and staff on social justice projects were some of the highlights of his time at DePauw. He even stayed a fifth year at DePauw as a staff member at the Russell J. Compton Center for Peace and Justice.
After DePauw, Juan and Natasha earned their master's degrees at Indiana University. Now they live in California where he is a PhD candidate studying sociology at Stanford University and she is director of reunion giving at Santa Clara University. They are parents to seven-year-old Miguel and one-year-old Dominic. Natasha said that living in California affords their family many beautiful opportunities to be outside, and they also enjoy bookstores or libraries with an excellent cup of coffee.
While Juan and Natasha will not be able to come back to campus in June for their 15th reunion this year (taking place during Juan's graduation from Stanford), it is important that they are still part of the class' reunion campaign efforts. Natasha is chair of giving for the Class of 2003 reunion committee, and she and Juan personally contribute to The Fund for DePauw in support of student scholarships, faculty and in memory of their dear friend Daniel Eslava '03.
"Juan and I were both first-generation students who never could have gone to college without scholarships," she added. She and Juan were Honor Scholars and each earned a degree in conflict studies from DePauw. Juan's scholarship was provided through the generosity of Ron '54 and Cynthia (Brooks) '56 Holmberg. "One of our cherished activities during holiday seasons in Chicago is having a meal with the Holmbergs – what an inspiration they serve to us and all alumni!"
"Several faculty members served as strong mentors to us at DePauw and were responsible for our success, so any opportunity to support their ongoing work and research is welcome. The people who inspire us to continue giving back to DePauw today are numerous and include professors Glen Kuecker, Andrea Sununu, Jeanette Johnson-Licon, and Meryl Altman," Natasha said.