Alumni Community App FAQs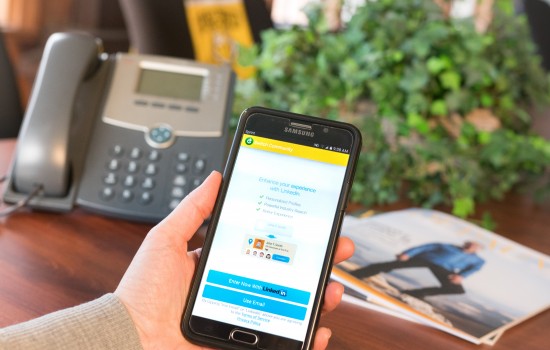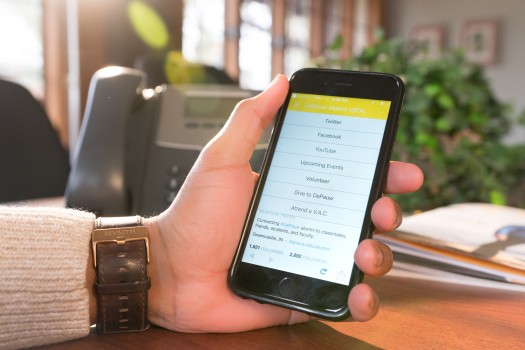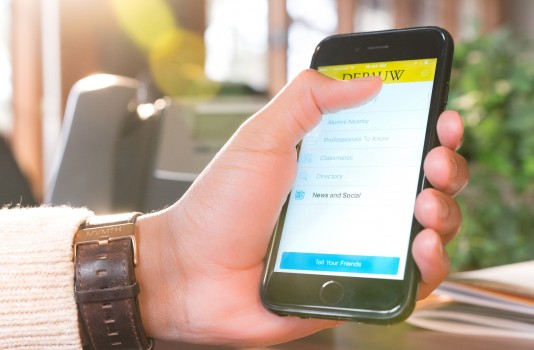 Frequently Asked Questions about the Alumni Community app by EverTrue.
Who can use the Alumni Community App?
Any DePauw alum may use it. Your information is protected, and only DePauw alumni, students, faculty and staff may access it.
Is the location information "real time"?
No. The location information and all other profile data in the app are based on the information that is currently in the Online Directory. Locations are based on business address. Full home addresses have not been included in the app. If you'd like to confirm or update your business information, please contact the Office of Alumni Engagement at alumnioffice@depauw.edu or (877) 658-2586.
Which devices support the app?
The Alumni Community platform is currently available for the iPhone, iPad, iPod Touch, and Android devices. Soon, there will be a desktop version of the application as well. For iOS, we support the 5 and higher operating systems. For Android we support back to OS 2.3. Click here to download the app.
How do I get the app on my mobile device?
Search for "Alumni Community" in the Apple App store or the Google Play store. Once you have downloaded the app and open it, you will be prompted to search for your community. Type in "DePauw University" and select the correct community.
How do I log in once I've downloaded the app and selected the "DePauw University" community?
Please log in with your first and last name, and your email address. If the email address matches what we have on file, you'll receive an authentication message in your email inbox. Be sure to open the email you receive on the mobile device you used to download the app. Then click "Verify" and it will grant you access to the app.
What if I do not receive a confirmation email?
If you do not receive a confirmation email, it may mean that we do not have an email address on file for you, or we have a different one. If this is the case, please contact alumnioffice@depauw.edu to verify your email address.
How do I customize my privacy settings or update my contact information?
Unless you indicate otherwise, your contact information will appear on the app, including name, business address, email address, education, and place of employment.
If you have previously asked that your information remain private, it will not appear in the listing.
If you wish, you may customize your settings so that particular information will not be viewable by other constituents. If you would like to hide information in your profile, go to My Profile and click on "Suggest an Update" at the bottom the screen. Then, type in any updates you would like to make and click "Send." Please note that it may take up to one week for changes to appear.
You can also complete the Opt Out Form to request that your business information and email address be removed from both EverTrue and the Online Directory.
How do I search for people using the directory?
Type the name of the person you are seeking in the search box. If you are unsure of the spelling, you may type a few letters in the name, click "Search" and the app will pull a list of possible matches. You also have the option to search by class year by typing a year into the search box.
How do I search for people nearby?
Click on the Nearby tab in the sidebar navigation. A map will appear with pushpins indicating people in your area. Clicking on one of the pushpins will open that alum's listing in the directory. You may also click the icon in the top right corner of the map to view a list of people nearby. To search for an alum in the map feature, click on the search icon on the bottom of the map.
Are you traveling and looking to visit alumni in other cities? You may search for users across the globe by entering any zip code, city, state or country, and the map feature will show you that location along with people in that part of the world. You can also click the filter icon on the map page to narrow your results.
How do I connect using my LinkedIn account?
The app allows you to connect and network with other people using LinkedIn. When you first log in to the app, you will be asked if you would like to connect via LinkedIn. You may choose one or both, or neither.
Once you are in the app, you can view information that people have included in their LinkedIn profiles along with the number of connections you have in common. Anything marked as private in LinkedIn remains private. If you are not connected to an alum, you will not see his/her private information or feed, nor will he/she be able to view yours. Don't forget to list DePauw in the education field in your LinkedIn profile, and be sure to join the DePauw LinkedIn group.
If you opt not to immediately connect your LinkedIn account, you may do so at any time by going to Settings and clicking on Manage Accounts. Likewise, you may disconnect that account at any time.
Can I email or call another alum directly from the app?
Yes. From the Directory tab, click on the mail or phone icon at the top of someone's profile to email or call. Phone calls may only be made from devices with phone capability.