Adriatic Rhapsody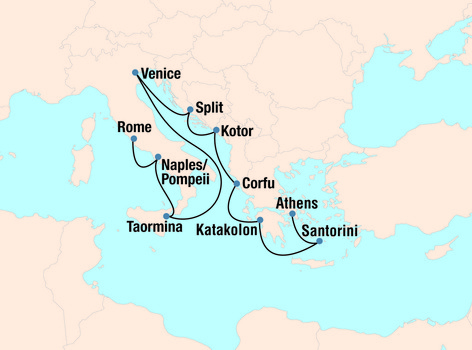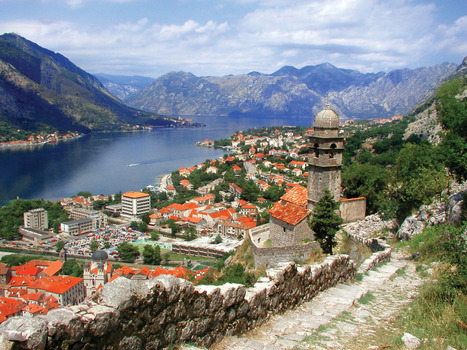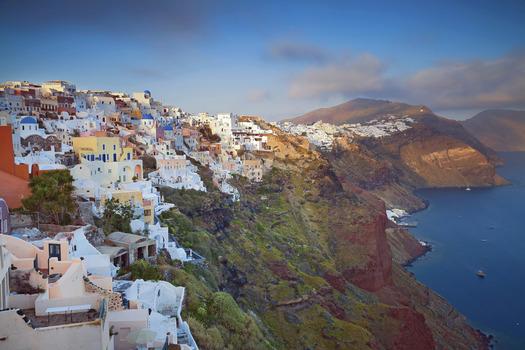 Take in ancient wonders, quaint piazzas, and graceful canals on this Adriatic adventure aboard Oceania Cruises' state-of-the-art Marina. From Athens to Rome, encounter stunning landscapes and historical treasures in Santorini, Katakolon, Corfu, Kotor, Split, Venice, Taormina, and Naples/Pompeii.
ADRIATIC RHAPSODY – Oceania Cruises' Marina
Athens to Rome (10 nights)
Date: October 27-November 4, 2017
Price: From $2,999 per person, double occupancy (airfare included from select cities)
Download the pre-registration flyer here.

From graceful canals to captivating ruins and medieval towns, discover awe-inspiring sights on this Adriatic odyssey aboard Oceania Cruises' Marina. Depart Athens for Santorini, a photographer's paradise with blue-domed churches and black-pebble beaches. Stroll the seaside promenade in Katakolon, a jumping-off point for adventures in Olympia, the birthplace of the Olympic Games. Then watch incredible scenery unfold on the fairy-tale island of Corfu, featuring a stunning backdrop of olive trees, turquoise waters, and sandy beaches. Stop at Kotor, where narrow streets twist past orange-roofed homes and lovely cafes, and head to Split to see Diocletian's Palace, a UNESCO World Heritage Site. Continue to Venice, a magnificent city laced with serene canals and arched bridges, followed by a visit to Taormina, home to an impressive Greek theater. Before concluding your voyage in Rome, encounter the highlights of Naples, a classic Italian city of culinary delights and artistic masterpieces, or explore legendary Pompeii.