Alumni Gift to Create Ullem Family Campus Farm and Center for Sustainability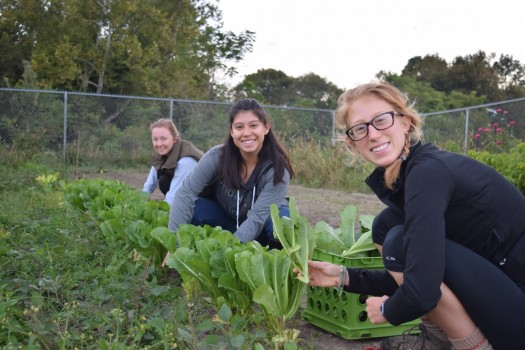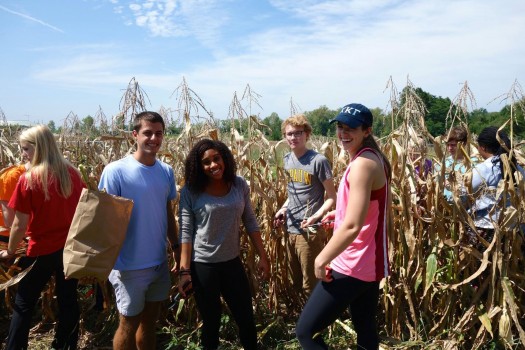 DePauw received a major gift to transform the University's campus farm and fund a nationally-recognized sustainability program. The new farm and sustainability center will be located near the athletic fields to provide easy access to the main campus and surrounding community. This new investment is aimed at supporting holistic connections between the farm and the University's academic mission while providing opportunities for agriculture experimentation and a more comprehensive sustainability program. Building construction is scheduled to begin this summer.
"This initiative will provide wonderful opportunities for students," said Jeane Pope, associate professor of geosciences and faculty sustainability coordinator. "Professors will develop new, relevant courses about food justice and sustainable food systems, and students will connect their passions to real-world solutions. The farm will provide a space for collaborative experimentation where students and professors can learn together how to grow, market and celebrate clean and healthy food."
Each season since 2013, hundreds of DePauw students cultivate and harvest 6,000 pounds of fruit and vegetable crops at the farm. Students donate produce to the local food pantry, and Bon Appétit purchases vegetables for campus dining. The newly endowed space will enhance academic opportunities at the farm, support student innovation and experimentation in farming operations and much more.
The Ullem Family Campus Farm and Center for Sustainability has been funded and endowed by Scott Ullem '89 and Beth Daley Ullem. "We are thrilled to help strengthen the University and affirm our family values regarding the natural environment and sustainability," said Scott. "We are committed to supporting the best liberal arts-based sustainability and farming education in the nation."
Scott graduated magna cum laude, earned a degree in political science at DePauw and an MBA from Harvard Business School. He is chief financial officer of Edwards Lifesciences Corporation. Beth earned a bachelor of arts from Georgetown University's School of Foreign Service and an MBA from Northwestern University's Kellogg School of Management. Beth is a passionate advocate and nationally recognized governance expert for patient safety and quality. Scott and Beth own a cattle and crop farm in Iowa that has been in the Ullem family since it was established in 1843.

Read more about the Ullem Family Campus Farm and Center for Sustainability in DePauw's recent campaign announcement here.