The Spring Spectacle of Shakespeare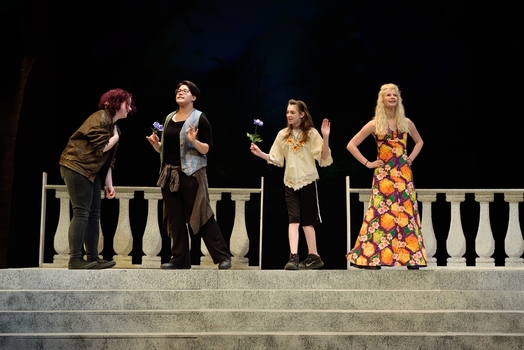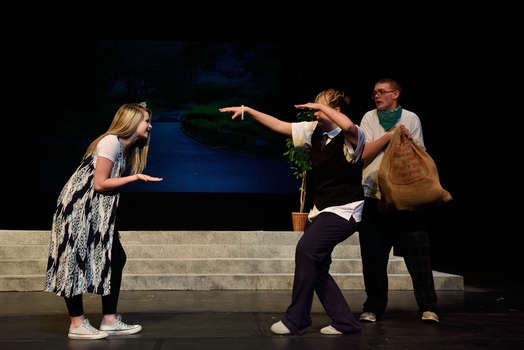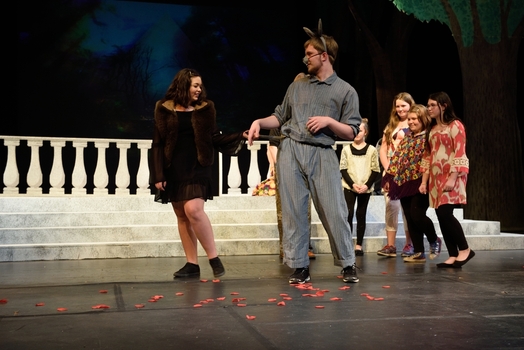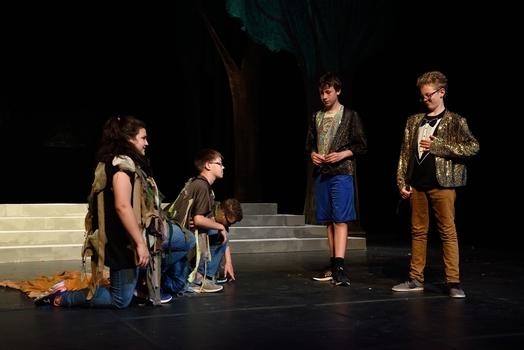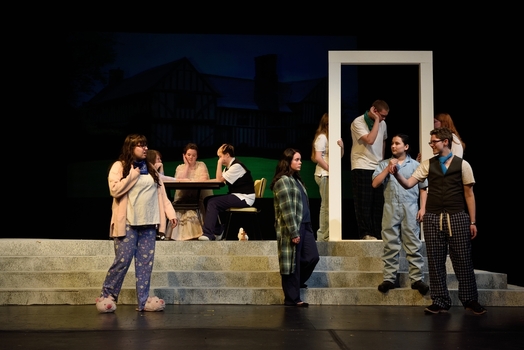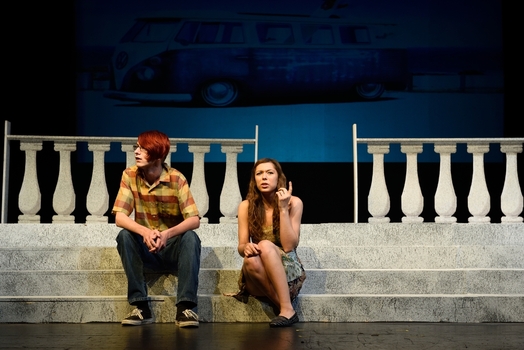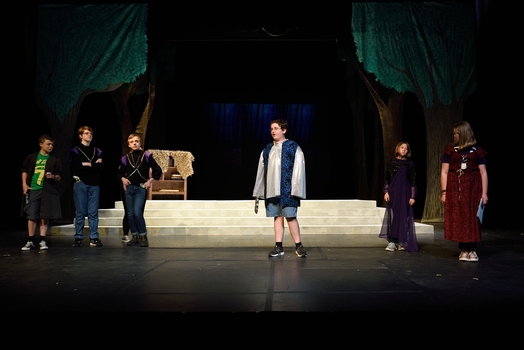 Saturday, May 5, 2018

Green Center for the Performing Arts, Moore Theatre

1 P.M. Cloverdale Schools - Much Ado About Nothing
3 P.M. South Putnam Schools - A Midsummer Night's Dream
5 P.M. North Putnam Schools - As You Like It
7 P.M. Greencastle Schools - The Merry Wives of Windsor
WHAT IS the spring spectacle of shakespeare?
The Spring Spectacle of Shakespeare is the culminating production of the DePauw Communication & Theatre course, Shakespeare in the Schools. It features back-to-back performances of Shakespeare plays directed by DePauw students in collaboration with and featuring Putnam County middle and high school students.
Shakespeare in the Schools/the Spring Spectacle of Shakespeare is offered in collaboration with a nationally recognized and awarded outreach program, the Fall Festival of Shakespeare, founded by Shakespeare & Company in Lenox, MA. Similar to that 30-year old program, DePauw student teams train in proven methods for teaching and directing Shakespeare prior to the residence of 3-days/week for 10 weeks in our Putnam County schools. The program has served as many as 175 Putnam County students in a given year.
outcomes
• COLLABORATION: The program fosters and celebrates group creativity and support.
• COMMUNITY: Students from schools throughout the county are invited and inspired to gather for the goal of making new friends and sharing their creative work.
• LANGUAGE ENHANCEMENT: The program involves the tackling of difficult language. This inspires participating youth to embrace the power and beauty of language and to recognize how this exploration also reveals what it means to be human.
• STUDENT ACHIEVEMENT: Youth in the program work toward challenging, yet achievable goals as actors, stage managers, and technical assistants.
• HIGHER EDUCATION PURSUIT INSPIRATION: The program's components, in particular the DePauw student mentors, provide inspiration for continuing education beyond high school.
• CELEBRATION: After a semester of diligence, the youth perform their play for family, friends, the school community, and other participating schools' audiences. All are winners; there is no judging or awards.
student testimonials
"I learned that the language of Shakespeare has much more meaning than I thought, and that it expresses so many problems in the world. Also that these stories and plays were really real, and have much more depth than just beautiful language." --Mary Pearl, 9th grade

"Having directors that take time to help look up the characters, information and language really makes it easier to understand and learn." -- James, 11th grade

"I learned that opening up to people and talking about things is a good thing. I don't have to hide who I am. At least when I'm with my Shakespeare family." --Allie, 10th grade

"(I learned) cooperation because we had to come together to make this work." --Jimmy, 11th grade

"I was delighted to see that children are still curious about literature. As a future educator, it makes me happy to see students having fun reading and interpreting Shakespeare for themselves, and not just being given all the answers."--Shavon, DePauw Class of 2014
the DePauw Curriculum
The DePauw course associated with the Spring Spectacle is Shakespeare in the Schools. It can be taken under three different prefixes COMM 291, COMM 401 and UNIV 390, and is repeatable for credit as several students have found it rewarding enough to repeat for 2-3 years. No background in theatre or Shakespeare is required. As Shakespeare in the Schools is an arranged course (the time it is offered falls outside of regular DePauw course timebanks), DePauw students must obtain a SPAC code for admittance. Contact the program director/course instructor to discuss interest and obtain a SPAC code.