The School of Music introduces the Global Music Experience, a year-round program focused on musical traditions from various cultures, exploring each region's music through lectures, experiential learning opportunities, concerts and other connected events.
SCHEDULE OF CONCERTS
GLOBAL MUSIC AND PERFORMING ARTS SERIES
GAO HONG, PIPA
ISSAM RAFEA, OUD
SEPTEMBER 27 • 7:30 PM • THOMPSON RECITAL HALL
When Gao Hong and Issam Rafea met in 2017, the award winning duo immediately bonded and committed to performing and recording together. With backgrounds in composition and improvisation, they combine both Chinese and Arabic music into something unique. Their skilled artistry allows them to anticipate one another and create something new for each performance while creating something special for every audience.
Co-sponsored by the Center for Diversity and Inclusion
FACULTY RECITAL:
MAY PHANG, PIANO
LUNAR NEW YEAR CELEBRATION
FEBRUARY 5 • 7:30 PM • MUSIC ON THE SQUARE

Join School of Music professor and pianist May Phang for an evening of music celebrating the Lunar New Year!
GUEST LECTURER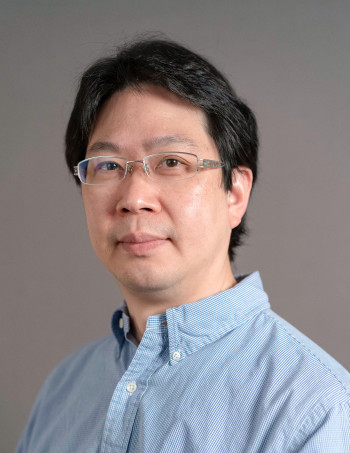 Po-Wei Weng
currently serves as Director of International Education and Global Engagement and Head of the Languages Department at the Cambridge School of Weston. Po-Wei has more than 20 years of experience in higher and K-12 education and his work includes international recruitment management, education abroad, international student advising, and campus internationalization and integration. Prior to his shift to independent education, Po-Wei taught at several universities in the U.S. and Taiwan, such as Central Connecticut State University, Mount Holyoke College, and Wesleyan University. Besides teaching and international education administration, Po-Wei has a number of publications on Peking Opera music, Chinese instrumental and ritual music, and music in Chinese martial arts films. Po-Wei is also a frequent presenter and workshop leader of Peking opera (particularly percussion music) at many universities and organizations in North America.
VISIT SCHEDULE - PUBLIC EVENTS
October 26-29: On-Campus Visit

Instrumental Workshop
October 26 6:30 p.m. • Thompson Recital Hall
Co-sponsored by the Center for Diversity and Inclusion
School of Music Convocation: What is Chinese Music? A Genre or A Concept?
10:20 a.m. • Thompson Recital Hall
A talk about the construction of the idea of Chinese music and how it associates with nationalism, cultural representation, and interpretation of Chinese-ness.
Intro to Peking Opera
October 27 • 11:30 a.m • Green Center 1029
Co-sponsored by the Center for Diversity and Inclusion
Percussion Workshop
October 27 • 7:30 p.m. • Green Center 1112
Co-sponsored by the Center for Diversity and Inclusion
Voice and Acting Workshop
October 28 • 6:30 pm • Thompson Recital Hall
Co-sponsored by the Center for Diversity and Inclusion

February 3 and 8: Virtual Class Visit

Class visits: Peking Opera

March 13-18: On-Campus Visit

Class visits: Peking Opera and Other Related Topics
Instrumental Workshop #2
Co-sponsored by the Center for Diversity and Inclusion
Percussion Workshop #2
Co-sponsored by the Center for Diversity and Inclusion
Voice and Acting Workshop #2
Co-sponsored by the Center for Diversity and Inclusion
Peking Opera and Chinese Martial Arts Film
A talk about the strong connection between Peking Opera and the invention of Chinese Martial Arts film as a genre. Co-sponsored by the Center for Diversity and Inclusion
Music and Cultural Representation in Chinese Martial Arts Films
A talk about how music is used as a powerful means for cultural representation and realization of cultural imaginations, including the idea of music and violence in martial arts films. Co-sponsored by Film Studies and the Center for Diversity and Inclusion.

April 30-May 2: On-Campus Visit

Class visits: Peking Opera
Glocalization, Music, and Puppetry
The use of digitized, televised martial arts puppetry in Taiwan to demonstrate how tradition interacts and integrates with modern media technology and popular culture genres in the local, regional, and global contexts. Co-sponsored by Film Studies and the Center for Diversity and Inclusion.
Peking Opera Course Presentation