2019/20 Green Guest Artist Concert Series
Postmodern Jukebox – Welcome to the Twenties 2.0 Tour
OCTOBER 26, 2019 • 7:30 p.m.
The DePauw School of Music opens the Green Guest Artist Series with YouTube-famous Postmodern Jukebox. Started by Scott Bradlee in 2009, Postmodern Jukebox has gone on to amass more than a billion YouTube views with 3.5 million subscribers and has chalked up more than 1.7 million fans on Facebook. For the past half decade, PMJ has toured the world, playing hundreds of shows to sold-out houses on six continents.
Learn More and Buy Tickets!
Vijay Iyer Sextet
NOVEMBER 15, 2019 • 7:30 p.m.
Keyboardist-composer Vijay Iyer's energized performances have garnered international praise, yet those featuring his dynamically commanding sextet find Iyer reaching a new peak. The November concert will feature this sextet of virtuoso improvisers – horn players Graham Haynes, Steve Lehman and Mark Shim alongside rhythm partners Stephan Crump and Tyshawn Sorey – leveraging a wealth of jazz history even as the group pushes boldly forward.
Learn More and Buy Tickets!
Lawrence Brownlee
FEBRUARY 21, 2020 • 7:30 p.m.
Named 2017 "Male Singer of the Year" by the International Opera Awards and Bachtrack, American-born tenor Lawrence Brownlee has been hailed by The Guardian as "one of the world's leading bel canto stars."  In celebration of Black History Month, Brownlee will present "Cycles of My Being," a song cycle that centers on what it means to be an African American man living in America today.
Learn More and Buy Tickets!
Israeli Chamber Project
MARCH 13, 2020 • 7:30 p.m.
The dynamic Israeli Chamber Project brings together some of today's most distinguished musicians from Israel and beyond to perform compelling concerts and deliver educational programs. In March, the ensemble celebrates Beethoven's 250th birthday with two of his most dynamic early works featured side-by-side and paired with a later revolutionary voice in Bartok's epic Piano Quintet.
Learn More and Buy Tickets!
Third Coast Percussion
APRIL 22, 2020 • 7:30 p.m.
Third Coast Percussion is a Grammy-winning quartet of classically trained percussionists hailing from the great city of Chicago. For more than ten years, the ensemble has forged a unique path in the musical landscape with virtuosic, energetic performances that celebrate the extraordinary depth and breadth of musical possibilities in the world of percussion. Third Coast Percussion will close the Green Guest Artist Concert series with "Paddle to the Sea" on Earth Day 2020.
Learn More and Buy Tickets!
More Tickets to Great Events!
More Tickets
A GENTLEMAN'S GUIDE TO LOVE AND MURDER
Poor Monty Navarro. Just as he is reeling from losing the girl he loves to a wealthier man, he learns that he actually is ninth in line to inherit a Dukedom - but only if he can eliminate the eight heirs who stand in his way! Described as an "uproarious hit," this musical comedy won four Tonys, including Best Musical, in 2014.
SLEEPING BEAUTY & HANSEL AND GRETEL
An enchanted romp in the woods comes to life with these two classic stories. DePauw Opera presents Ottorino Respighi's Sleeping Beauty (sung in Italian), paired with Engelbert Humperdinck's Hansel and Gretel (sung in German.) Join us as we overcome curses, battle with witches and enjoy a happily ever after!
Season Support
Vijay Iyer Sextet: This project is made possible by the support of the Indiana Arts Commission, Arts Illiana and the National Endowment for the Arts, a federal agency.
Israeli Chamber Project: This project is supported in part by the National Endowment for the Arts. To find out more about how National Endowment for the Arts grants impact individuals and communities, visit www.arts.gov.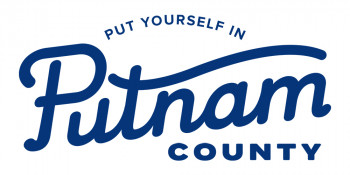 Third Coast Percussion: This engagement is supported by the Arts Midwest Touring Fund, a program of Arts Midwest that is funded by the National Endowment for the Arts, with additional contributions from the Indiana Arts Commission and the Crane Group.
A special thank you to the Putnam County Visitor's Bureau for their support of the 2019/20 season.