2020/21 Green Guest Artist Concert Series
The Fall 2020 Green Guest Artist events will all be presented virtually! Additional details are forthcoming!
Artist-in-Residence: Spektral Quartet
Multi-Grammy-award nominees, the Spektral Quartet actively pursues a vivid conversation between exhilarating works of the past and the extraordinary works of today. With the New York Times writing that, "they have everything: a supreme technical command that seems to come easily, a capacity to make complicated music clear, and, most notably...an ability to cast a magic spell", Spektral is regarded as one of the boldest ensembles working today.
Imani Winds
Celebrating 20 years of music making, the Grammy-nominated Imani Winds has led both a revolution and the evolution of the wind quintet through their dynamic playing, adventurous programming, imaginative collaborations and outreach endeavors that have inspired audiences of all ages and backgrounds. The ensemble's playlist embraces traditional chamber music repertoire, and as a 21st century group, Imani Winds is devoutly committed to expanding the wind quintet repertoire by commissioning music from new voices that reflect historical events and the times in which we currently live.
Quince
Singing with the precision and flexibility of modern chamber musicians, Quince Ensemble is changing the paradigm of contemporary vocal music. Described as "the Anonymous 4 of new music" by Opera News, Quince continually pushes the boundaries of vocal ensemble literature.
As dedicated advocates of new music, Quince regularly commissions new works, providing wider exposure for the music of living composers. They recently launched the Quince New Music Commissioning Fund, a fund to grow the repertoire for women and treble voices. Comprised of vocalists Liz Pearse (soprano), Kayleigh Butcher (mezzo soprano), Amanda DeBoer Bartlett (soprano), and Carrie Henneman Shaw (soprano), Quince thrives on unique musical challenges and genre-bending contemporary repertoire.
One For All
At a time when jazz bandleaders from across the musical and generational spectrums regularly lament the difficulty of keeping a band together, it's all the more remarkable that a supergroup like One For All has stuck it out for twenty years. But this impeccably swinging sextet, made up of some of the most in-demand players in modern jazz, is not just celebrating past achievements but charging forward into the future.
Season Support
Spektral Quartet: This engagement is supported by the Aaron Copland Fund for Music. 
Quince: This engagement is supported by the Arts Midwest Touring Fund, a program of Arts Midwest that is funded by the National Endowment for the Arts, with additional contributions from the Indiana Arts Commission and the Crane Group.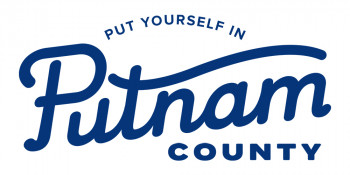 One For All: Activities are made possible in part by Arts Illiana,
and the Indiana Arts Commission, which receives support from the State of Indiana and the National Endowment for the Arts.
A special thank you to the Putnam County Visitor's Bureau for their support of the 2020/21 season.