Music of the 21st Century is an annual residency that brings some of the world's most outstanding composers to the DePauw University School of Music. It provides students and faculty members a special opportunity for personal interaction with these composers to study, perform and share with our audiences the music of our time. This five-day residency is generously underwritten by Robert A. Schmidt ('69) and Margaret Sheridan Schmidt ('69).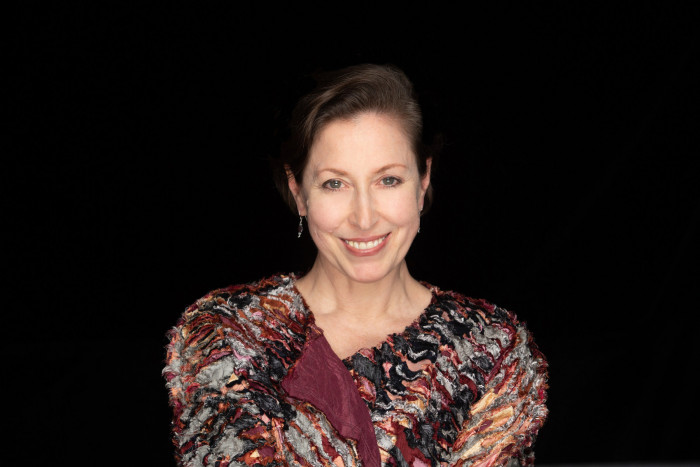 As composer and performer, Susan Botti's eclectic background and experiences are reflected in her music. Theatre and the visual arts play a formative role in the aesthetic of her work. Her musical explorations have encompassed traditional, improvisational and non-classical composition and singing styles.
Botti is the recipient of numerous grants and awards, including the Goddard Lieberson Fellowship from the American Academy of Arts and Letters, a Guggenheim Fellowship, and the Rome Prize; and grants from the National Endowment for the Arts, the Aaron Copland Fund, NY Foundation for the Arts, The Greenwall Foundation, The Jerome Foundation, ASCAP, and the Foundation for Contemporary Performance Arts. She was the third Daniel R. Lewis Young Composer Fellow with the Cleveland Orchestra, premiering her works Impetuosity (conducted by Roberto Abbado), and Translucence (conducted by Music Director, Franz Welser-Möst).
Her EchoTempo (for Soprano, Percussion & Orchestra) was commissioned and premiered by Maestro Kurt Masur and the New York Philharmonic (with Botti and Christopher Lamb as soloists). The European premiere of EchoTempo (with the same soloists under Maestro Gunther Herbig) occurred soon after in the "Music im 21. Jahrhudert" Festival in Saarbrücken, Germany. Other performances of this work include Ms. Botti as soloist with Maestro H.K. Gruber and the NPS Radio Orchestra in Utrecht, Holland, with percussionist Peter Prommel. A commission from the Orpheus Chamber Orchestra for solo violin and chamber orchestra, Within Darkness, was premiered at Carnegie Hall and The Kennedy Center, with Martha Caplin as violin soloist.
In addition to performing her own vocal works, Botti specializes in the performance of contemporary music by composers of diverse styles, including Gubaidulina, Crumb, Kurtág, Cage, Chihara, Pintscher, Matheson, and Partch, among others. She was featured as a composer and singer on the Los Angeles Philharmonic's Green Umbrella Series in a concert honoring Steven Stucky's 20th anniversary as the LA Phil's Composer in Residence. Composer/conductor Tan Dun created several major works highlighting her vocal and theatrical talents, including his Orchestral Theatre III: Red Forecast for soprano and orchestra, which she premiered with the BBC Scottish Symphony and performed at Carnegie Hall with the American Composers Orchestra. Tan Dun also wrote the role of "Water" for her in his internationally renowned opera, Marco Polo (Sony Classical), which she premiered at the Münchener Biennale, and subsequently performed in Europe and Asia, and at the New York City Opera. She can also be heard as a vocal soloist in Tan Dun's soundtrack for The Banquet.
A native of Cleveland, Ohio, Botti's early training included studies in music, art, and theater. She received her Bachelor of Music from the Berklee School of Music and her Masters in Music Composition from the Manhattan School of Music. Her vocal teachers included Hilda Harris, Drew Minter, Myron McPherson, and Nancy Armstrong. Botti was an Associate Professor of Composition at the University of Michigan, Ann Arbor from 2000-2006. She is currently a member of the Composition faculty at the Manhattan School of Music in NYC (since 2006) and is an Adjunct Associate Professor at Vassar College.