Sister Act: The Musical
Music by Alan Menken
Lyrics by Glenn Slater
Stage Direction by Susan Anthony
Music Direction by Steven Linville '06
Choreography by Jared Norman '12
Thurs–Sat, Sept. 27–29, 2018 • 7:30 p.m.
Sunday, Sept. 30, 2018 • 1 p.m.
Nominated for five Tony awards, Sister Act — based on the movie of the same title — features an exuberant mix of music ranging from Motown, soul and disco to poignant ballads and transcendent hymns, all designed to celebrate music's ability to change lives and bring together different communities. 
Join the sisters and make a joyful noise!
PRESENTED THROUGH SPECIAL ARRANGEMENT WITH MUSIC THEATRE INTERNATIONAL (MTI).
Tickets – "Sister Act: The Musical"
Presented in conjunction with the Department of Communication and Theatre; DePauw Theatre tickets are $5 for students and $10 for general admission. Select a date below to purchase tickets.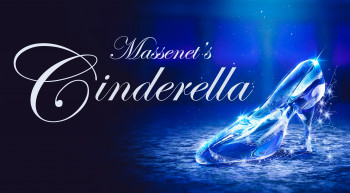 Massenet's Cinderella
Music by Jules Massenet
Libretto by Henri Cain
Music Direction by Orcenith Smith
Stage Direction by Kerry Jennings
Set and Lighting Design by Jaye Beetem
Thurs–Sat, Feb. 7–9, 2019 • 7:30 p.m.
Sunday, Feb. 10, 2019 • 2 p.m.
The story of Cinderella plays out in this exquisite French opera by Jules Massenet. Prince Charming, the self-absorbed sisters, the Fairy Queen and Cinderella's difficult stepmother all have a part in this age-old, rags-to-riches tale of finding the mysterious girl who lost her slipper!
Sung in French, with English supertitles, this humorous and hopeful retelling transports opera-goers to a more innocent moment in time with its perennial message of truthfulness and belief in oneself.
Tickets – Massenet's "Cinderella"
Presented by the School of Music, DePauw Opera tickets are $10 for general admission seating and free for seniors, youth and all students. Select a date below to purchase tickets: