Presidential Ambassadors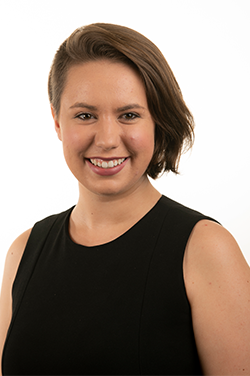 Barbara Castellini is a Spanish major from Cincinnati, Ohio. Before her first year at DePauw, Barbara was a member of the Servicio en Las Americas Spanish immersion and service program in Quito, Ecuador. Her passion for service and formal introduction into ethics lead her to pursue related programs on DePauw's campus. Barbara is a Senior Intern for the DePauw Community Service Program, assisting in the overall development of DePauw's 20 volunteer programs. Barbara has also worked as an intern for the Compton Center for Peace and Justice. In relation to ethics, Barbara has enjoyed working and learning as a Hillman Intern at the Janet Prindle Institute for Ethics. This year she will work as Prindle's Operations Lead Intern, assisting in the success of the Hillman Intern program. Barbara is a member of Alpha Chi Omega and served as the vice president of philanthropy during her sophomore and junior years. She was awarded the "Rising Greek Leader" award from Order of Omega during her sophomore year for her efforts to improve her chapter's educational outreach on campus for domestic violence awareness. Barbara's love for travel inspired her to take the Winter Term "Madrid to Malaga" in Spain in her sophomore year. There she studied Spanish and learned about the history of the Iberian peninsula. In the spring semester of her junior year Barbara studied abroad in Buenos Aires Argentina in a program titled "Transnationalism and Comparative Development in the Southern Cone." Living with a host family and taking classes conducted in Spanish, she was able to greatly improve her language skills. This program also gave her the opportunity to travel to Uruguay, Paraguay, and Brazil for comparative studies. Barbara conducted her independent research project on ethical consumerism in Buenos Aires' fashion industry and then traveled to Peru, where she lived with a host family and taught English classes. After graduation, Barbara hopes to teach English abroad and enter the ethical fashion industry in the future.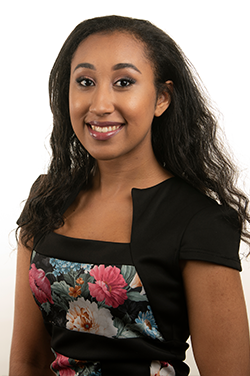 Elise Daniells, a student in the School of Music, was born in London, England and moved to Phoenix, Arizona at the age of 7-years-old. She is majoring in classical vocal performance with a minor in French language studies. During the summer of 2017, Elise travelled to France to perform in FAVA's production of La Fille du Tambour Major as Stella, the title role and was fully immersed in the beautiful culture. She will be performing the lead role of Deloris Van Cartier in DePauw's upcoming Fall musical Sister Act. Outside of classical and musical theatre shows, Elise has sung vocals for Alice Cooper's Christmas Pudding concert at the Phoenix Convention Center and the National Anthem at the Arizona Department of Education's Teachers' Institute Banquet. The master classes in DePauw's School of Music have been a wonderful opportunity for Elise to work one-on-one with prominent music figures such as Frederica von Stade, Laura Osnes, Laura Bell Bundy, Alice Ripley, and Jennifer Higdon. During holidays she loves traveling to Kent, England to visit family and has had the pleasure of visiting South Africa, Sweden, Italy and many other culture-rich destinations. In her free time, she enjoy singing in DePauw's all-treble a cappella ensemble, DePitches, designing and sewing in the theater department's costume shop, and dancing of all styles, especially ballroom and Latin. Elise's future aspirations are to continue studying opera in graduate school to become a contracted performer for an opera house, while also following in the footsteps of Leontyne Price, Reri Grist and Kathleen Battle in inspiring young women of colour to pursue their interest in classical music.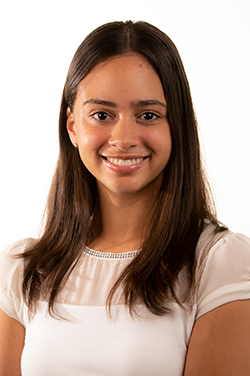 Natasha Driver is a New York native hailing from the Bronx and a Posse Scholar. A computer science major, she has recently taken a position to be a STEM Guide to her peers after serving as a peer tutor for three semesters. She is a Rewriting the Code Fellow which is a national non-profit organization devoted to empowering and supporting a community of collegiate women who have a passion for technology. This also aligns with work she does for #BUILTBYGIRLS whose focus is devoted to building the new wave of tech leaders. In addition to technology, Natasha has a love for travel and spent her 2017 summer immersed in Italian culture and language in Grado, Italy with DePauw faculty and students. This experience inspired her to seek experiences in other cultures which led to her participation in a Winter Term in Moorish Spain and Morocco in 2018 and January 2019 plans to study technology and design in Japan. Natasha utilitzes her talent as a photographer both for The DePauw, Indiana's first college newspaper, and as an intern for the Office of Communications and Marketing. She is a new member of the Student Philanthropy Council, now called the Student Alumni Board, whose philanthropy aligns with The Fund for DePauw. This past summer, Natasha interned with Bank of America in their technology department with whom she has secured a full-time position after graduation. Natasha plans to work while pursuing graduate studies and aspires to own a company whose purpose is to solve a problem of the time while giving back to the communities that have helped her thrive in her lifetime.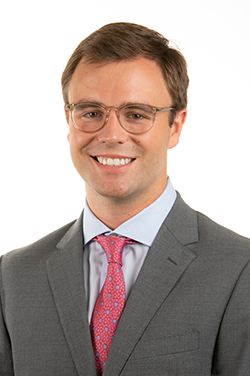 Zach Johns is an economics major with a minor in Spanish from Carmel, Indiana. Growing up a swimmer, he continued his athletic career at DePauw and now serves as a team captain for the DePauw Men's Swimming and Diving team. Passionate about business and community service, he holds membership in the Management Fellows Program, Civic Fellows leadership development organization and the DePauw Student Philanthropy Council. During his junior year, he completed a semester-long internship in Pune, India with Cummins India Limited where he worked in Marketing Communications. Zach is a member of Beta Theta Pi Fraternity Delta Chapter, where he served as the executive vice president and vice president of communications. Upon graduation, he would like to pursue a career in marketing or human resources to gain experience before earning a Masters of Business Administration; ultimately Zach plans to work abroad for a multinational organization.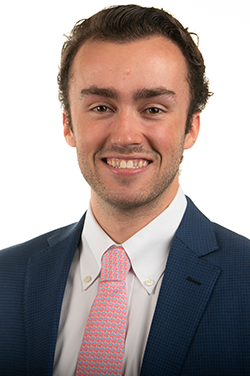 David Jones is a communication major from St. Louis, Missouri who was inspired to follow in his sister's footsteps to attend DePauw University. A member of the Xi Chapter of Sigma Chi, David served as a first-year mentor in the First-Year Experience Program(FYE) his sophomore year and currently is a Peer Mentor in the program. He became actively engaged with WGRE 91.5 student radio station as a sophomore and has since hosted three semester-long radio shows; David will co-host a sports talk radio show during his senior year. In January of 2017, David attended the annual Sundance Film Festival through DePauw's Winter Term Program, viewing various independent films and documentaries, writing multiple film reviews and engaging with industry experts. As a junior, he studied abroad for five months in New Zealand, taking classes at the University of Otago and traveling the country. During that time, he had the opportunity to visit Samoa, where he studied Samoan culture with local residents exploring the island. Upon his return, David was inducted into Lambda Pi Eta, DePauw's Communication Honors Society and was chosen as one of its co-heads. He also became a member of DePauwCappella, the student a cappella group. As a senior, he will travel to Amsterdam for three weeks in January 2019 to study Dutch politics, culture and history. This past summer, he interned at Swank Motion Pictures as a Video Production intern, creating content related to customer testimonials, internal departmental videos and film trailer compilations. Upon graduation, David plans to pursue a career in video or film production, specifically cinematography, hoping to continue his passion of conveying creative messages and meaning through video. In his free time, he is an avid squash player and huge supporter of the St. Louis Cardinals.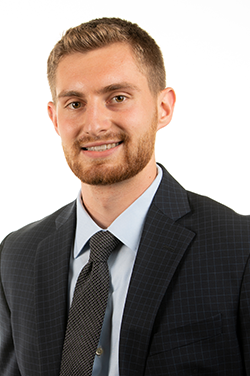 Ben Learned, an economics major with minors in religious studies and business administration, was born and raised in Bristol, New Hampshire. Ben traveled to Greencastle to visit a college in a new part of the country after being inspired by a DePauw intern during the summer leading up to his senior year of high school. Part of the Management Fellows Honors Program, Ben has been able to combine his liberal arts curriculum with the world of business. He has twice interned with LNE Group, a transatlantic government advocacy firm based in Ohio. During Winter Term of his sophomore year in LNE's Washington, D.C. office, Ben engaged in work for the Richard Nixon Foundation, researching grant programs to secure funding for upcoming Title IX, environmental and digitization programming. In the spring of 2018, Ben spent a semester in the company's Cleveland office as an intern analyst, assisting with grant writing, legislation tracking, research on emerging markets, and most notably new business development. On campus, Ben is a first-year mentor in the First-Year Experience Program (FYE) and volunteers through the Best Buddies program where he serves as treasurer. He has been selected to the mortar board, is a Rho Gamma for the Interfraternity Council, and is an active member of Phi Delta Theta Fraternity. In his junior year, Ben was awarded membership in Theta Alpha Kappa, the National Honor Society for Religious Studies and Theology. In his free time, he stays active and especially enjoys hiking through New Hampshire. After graduation, Ben hopes to return to New England to pursue a career in the consulting or lobbying industry.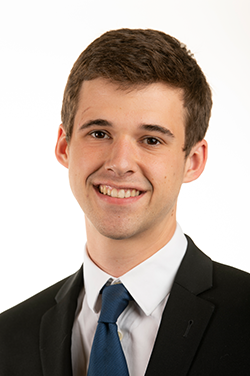 Richard Melville is a psychology major and history minor. Born in England, he moved to Lake Bluff, IL at the age of fourteen. At DePauw, Richard has been involved as an academic tutor in the Speaking Center, a first-year mentor for the First-Year Experience Program (FYE), a YoungLife leader and a member of Delta Upsilon Fraternity where he served as the philanthropy chair and the vice president for a semester each. Richard has especially enjoyed being a YoungLife leader, a Christian outreach and mentoring program for middle and high school students. He co-founded this club at DePauw, joining in the early stages and seeing its steady growth into its fourth full year. Richard spent a semester off campus his junior year, studying psychology in Oxford, England while also trying to learn more about the country in which he was born. This past summer, he worked at Camp STAR, a summer treatment program for children with ADHD and related disorders in Highland Park, IL. Finding this experience particularly impactful, he has future goals of making a difference through applied psychology.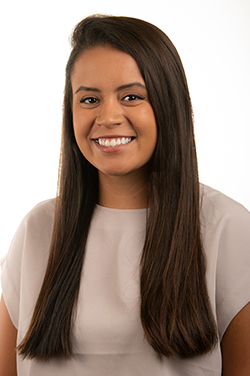 Anna Muñoz is a neuroscience major with minors in biochemistry and French. She grew up in Fishers, Indiana and is a Lilly Endowment Scholar. In January 2018, she gave a live-streamed speech on Capitol Hill in front of Members of Congress, pressuring policy makers to resolve Deferred Action for Childhood Arrivals (DACA). Shortly afterwards, she published an article for a magazine titled Perspectives discussing her own experience as an immigrant in America. This past summer, Anna interned for the American Civil Liberties Union (ACLU) in Washington, DC for the National Political Advocacy Department. More specifically, she worked on the Immigrants' Rights team and conducted electoral research, proposed an advocacy plan, and identified certain legislation to help develop campaign strategy. During her most recent Winter Term, Anna had the opportunity to intern for Start the Heart Foundation and traveled around Louisville, Kentucky teaching high-schoolers hands-only CPR. Prior to that, she had the privilege of traveling throughout Italy to study the country's traditional art and history. At DePauw, she is a first-year mentor with the First-Year Experience Program (FYE), the director of fundraising for Dance Marathon, a volunteer at Grounded, and a diversity and inclusion chair for Alpha Phi . Passionate about advocacy work and medicine, Anna will be taking a gap year during which she plans on continuing her political engagement before applying to medical school. One day Anna hopes to run for Congress.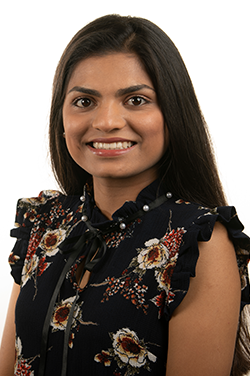 Purva Patel is a biochemistry and neuroscience double major from Greenwood, Indiana. Born and raised in Gujarat, India, Purva moved to the United States at the age of nine. At DePauw, she has served as president of Alpha Phi Omega Service Fraternity, vice-president of finance for Phi Delta Epsilon Medical Fraternity and vice-president of service for the Lilly Scholars Network. Her passion for medicine and interest in global health has also led her to be an active member of Timmy Global Health, which provided her the opportunity to travel to Ecuador during her sophomore year and participate in a medical brigade. Selected as a 500 Festival Ambassador for 2018, Purva used her platform to talk to students from disadvantaged backgrounds about the importance of getting a postsecondary education, organized numerous community outreaches and participated in leadership development sessions that further empowered her to make a profound impact within her community. Recently, she was also inducted into Phi Beta Kappa Honor Society. As a Science Research Fellow interested in the topic of heart regeneration, Purva joined the lab of Professor Pascal Lafontant freshman year and has spent her academic semesters and summers since then working on various research projects. This past summer, she participated in a research program through Massachusetts General Hospital for Children and Harvard Medical School, where she investigated the role of the gut microbiota on susceptibility to cholera. Upon graduation, Purva plans to attend medical school. As a physician, she is determined to serve medically low resource areas in both the United States and abroad, and to bring proper health care to those who would otherwise not have access to it.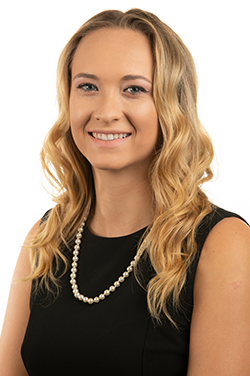 Autumn Ratliff is an English literature and religious studies double major and an Ancient Greek minor from St. Charles, IL. On campus, Autumn is the president of DePauw's Intervarsity Christian Fellowship and the director of new members at Delta Gamma. Her sophomore year she began serving on DePauw's Student Government Organization Chamber and was inducted into the Eta Sigma Phi Honorary Society for Classics Studies. Autumn has taken advantage of Depauw's opportunities for independent learning and has completed three Independent Studies, one in each of her fields of interest. These studies include exploring the literary aspects of the Book of Matthew including the importance of different Biblical translations, as well as how baptism has changed from scriptural origins to present day practice. She is currently studying the religious aspects of the Book of Revelation and how this book about endings can be seen in present day. Finally, to conclude these studies, Autumn is combining her love of language and religion and will study parts of the New Testament in the Ancient Greek language to research how this ancient language has adapted over time to become the familiar translations that many rely on today. Aside from her involvement in academics, Autumn has been a DePauw athlete, playing on the softball team, and has traveled with them to California. She has completed internships at various high schools back home and has decided to pursue her masters and a career in teaching after graduation.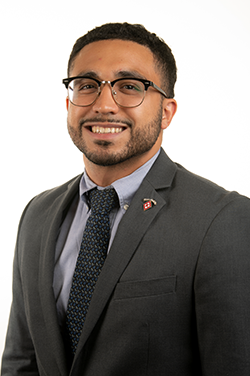 Christian Rivera comes from the Southside of Chicago, IL where he graduated from Muchin College Prep High School. A Posse Foundation Scholar, Christian is double majoring in communication and sociology. On campus, he has served as a first-year mentor for the First-Year Experience Program (FYE), Campus Life Student Intern and Global Partner Mentor. Christian is the social chairman for Men of Excellence and Cross Cultural Alliance, the president of the National Pan-Hellenic Council, and the president for the Xi Rho Chapter of Kappa Alpha Psi Fraternity, Inc. He is a youth basketball coach for Greencastle Parks and Recreation Department and has been involved in many different DePauw forums speaking about his DePauw experience to perspective students and parents. This year, Christian is seeking to advance his development by working with the Hubbard Center by creating a program that will intentionally encourage more students of color to utilize the extensive career resources available to them to secure employment before they graduate with the overall goal of serving his community and positively impacting campus. After graduation, Christian plans to pursue a career in sales and marketing before pursuing a masters degree in management.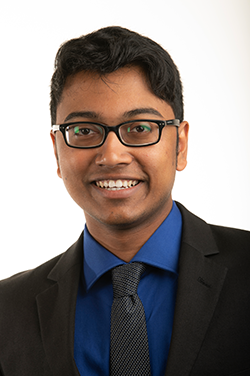 Hailing from Hyderabad, India, Abhishek Sambatur is an economics major with minors in computer science and philosophy. An avid golfer since the age of 11, he represented his home state in India at national junior and amateur tournaments. Abhishek committed to the DePauw experience after securing spots on the varsity golf team and in the Management Fellows program. Despite being the only international student from India in his class, he smoothly transitioned to campus life and found DePauw's student programs effective in helping him settle down and acclimatize to American culture. His eagerness to learn led to studying abroad for a Winter Term class exploring the theme: "Multiculturalism in Spain and Morocco" and pursuing an independent senior project for his economics major studying climate skepticism in the United States. While academic excellence is important, Abhishek believes that his experience would be incomplete without actively partaking in co-curricular activities and applying his knowledge and skills in practical, real-life settings. Abhishek serves as an ambassador for both the Management Fellows program and the International Student Services. Additionally, as a member of Delta Upsilon, he has been a vice president of diversity and inclusion for the Interfraternity Council. He sits on the Interfaith Council and has led several initiatives to raise campus awareness about Hinduism and big Indian festivals such as Diwali and Holi. A believer in DePauw's incredibly supportive alumni community, Abhishek has made the most of his internship experiences at BCforward, Tortoise Capital Advisors, and C2FO by building strong relationships with DePauw alumni at those companies. As an aspiring finance professional, Abhishek is interested in breaking into investment banking or new-age FinTech – and eventually seeks to earn an MBA from a top-ranked university. In his free time, you will find him on the golf range or at Harrison Hall working on a new passion project.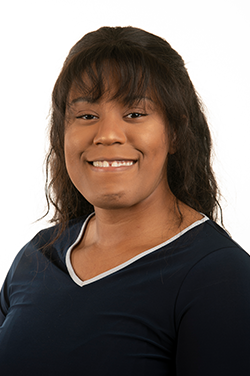 Yensuahte "Yennie" Sawyer is a global health major with a biochemistry and kinesiology double minor from Anderson, Indiana. At DePauw, she is a tour guide for the Office of Admission, a quantitative reasoning tutor for the Academic Resource Center, a manager for the DePauw varsity football team, and has been a first-year mentor for the First-Year Experience Program (FYE) since her sophomore year. After successfully navigating a course of action to remove all insulin injections for her mother, Yennie realized her passion for nutrition with specific interest in genetics and the various ways information can be used to help find the most optimal healthful lifestyle for individuals. During her semester abroad in Melbourne, Australia Yennie was able to study ecological genetics and nutrition and the experience solidified her desire to work abroad someday. After graduation, Yennie plans to either participate in a Fulbright Program research internship abroad or to pursue a graduate degree in the developing field of nutrigenomics.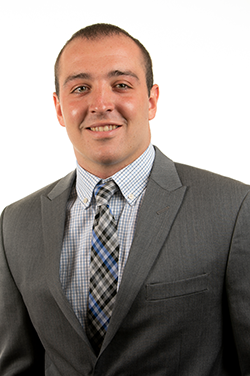 Cole Taylor is from Lafayette, Indiana and a political science major. Cole came to DePauw to play football but also invested his time and energy in strengthening an important community at DePauw--Greek life. Cole served as president of Delta Tau Delta in 2017-2018 and currently serves as the Interfraternity Council president. Cole is a member of the Greek Leadership Commission whose mission is to make fraternities and sororities at DePauw a national collegiate model for the 21st century. He interned at the public relations agency Access-DGC in Sydney, Australia this past summer in the marketing department. Cole plans to either work in Sydney after graduation or explore other options in marketing with the aspiration of attending law school in three years.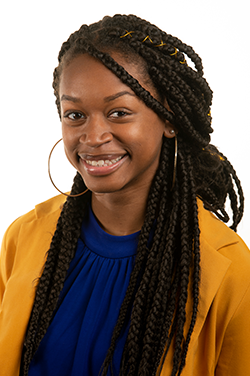 Chicago native, Kaela Wright, is a communication major and Africana studies minor. During her time at DePauw, Kaela has developed a passion for developing strategies and programming that help organizations improve effectiveness so they thrive. On campus she has served on the executive committee of the Association of African American Students and Ladies and Allies For Cross Cultural Education. She is also the current vice president of the Pretty and Poised Pi Lambda Chapter of Alpha Kappa Alpha Sorority, Inc. She is currently an anchor for D3TV's show "The Source", a sports reporter for WGRE 91.5 radio station, a Posse Scholar, a speech tutor, and an Office of Admission Intern. Following graduation, Kaela aspires to combine her love of fitness and sports with her ability to create reputable, long-standing programs for professional athletic associations with the intention of owning her own public relations firm. Kaela has developed a deep reverence for advocating underrepresented communities and looks forward to researching effective theatrical activism in Ghana in 2019.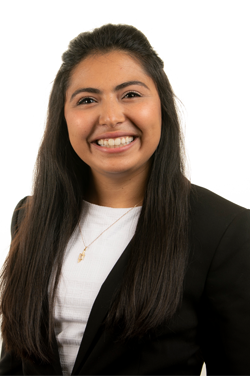 Zoë Yeshayahu is a music business major with a focus in the oboe and non-profit business. She was born in Ecuador and moved to the United States when she was five-years-old. During her time with the School of Music (SOM), she served on the Dean's Cabinet has been a part of the University Band and multiple chamber ensembles. Zoë interned with Project 440, a non-profit organization which is an industry leader in preparing young musicians to use their musical gifts to transform lives and communities and was eager to apply to the real world knowledge she gained through the 21st-Century Musician Initiative ("21CM") program. Also in the SOM, she co-led Storytellers, an organization that interviews and interacts with visiting musical performers and artists. She was a charter member of the trial class and was included in the textbook, Creating the Revolutionary Artist: Entrepreneurship for the 21st-Century Musician written by DePauw Professor of Music Mark Rabideau, Director of 21CM. On campus, Zoë has been the president of Hillel, co-president of the Interfaith council, and a Rho Gamma for the Panhellenic Council. Last year, she was one of two student members of the Chaplain and Director of Spiritual Life search committee and is a proud member of Kappa Kappa Gamma, serving as the recruitment chair. After she graduates, she plans to pursue a graduate degree in arts administration with intentions to eventually begin her own music non-profit.