Clifton J. Phillips Archives Research Award

Nicole D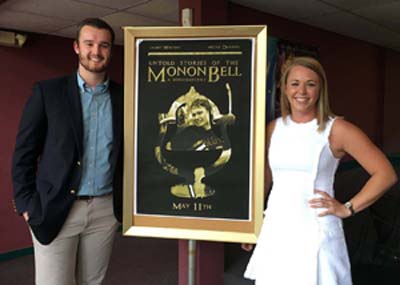 arnall '16 and Grant Walters '16 were awarded the 2016 Clifton J. Phillips Archives Research Award. You can view their video.
The Untold Stories of The Monon Bell: A Documentary at:
The password is Monon.
To qualify for this award, candidates must enter their work in the contest. Winners will have their work published on the Archives website, receive recognition at the Academic Awards Convocation in May, and win $250.
Examples include most research papers, feature articles for The DePauw and other publications or multimedia productions.
Deadline is May 21, 2018
For more information, e-mail the Archives
See Contest Rules
Previous award recipients