Off-Campus Access
Login procedure for DePauw Community
When you access any licensed DePauw content (databases, e-journals, etc.) from the library website when off-campus, you will be prompted to enter your Network/Moodle username

or

DePauw email address and password
Enter your login and you will be authenticated as long as your web browser is open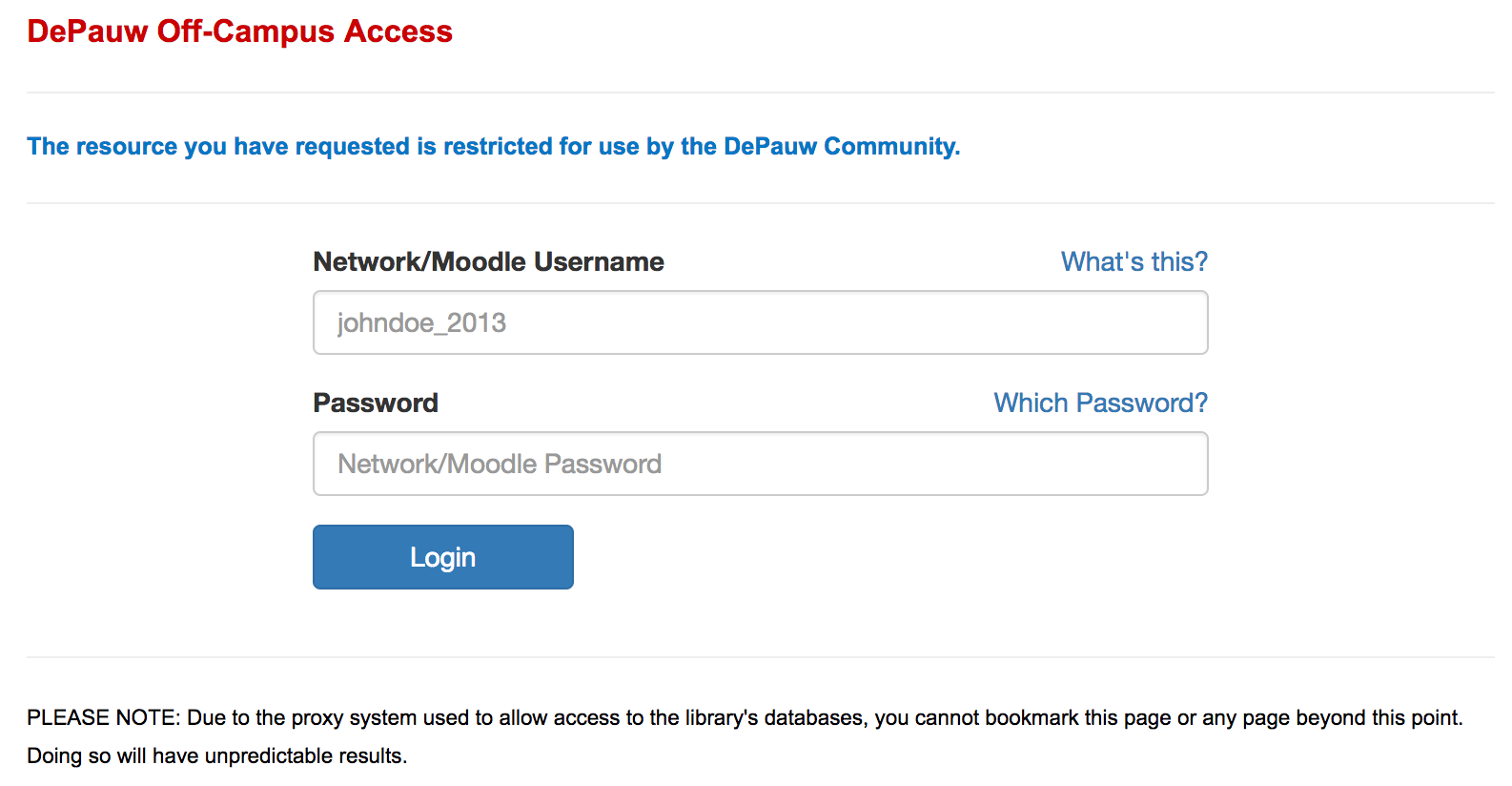 When accessing some resources you may see a different login screen. Use your full DePauw email address: firstlast_2023@depauw.edu and your Network/Moodle password.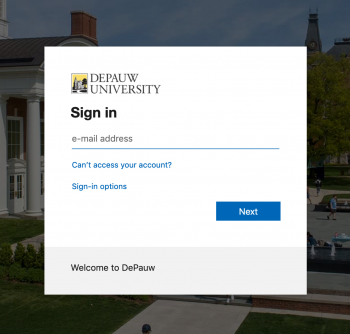 Having problems accessing a link from off-campus?
Is your link configured correctly?

Make sure this prefix is added to the front of your URL: https://login.duproxy.palni.edu/login?url= OR https://go.openathens.net/redirector/depauw.edu?url=

When would you need to do this?

If you e-mail yourself a citation and want to access it when you are off-campus
If you want to create a link to a journal or database and you are on campus when you create the link - the link will have to be edited for it to work off-campus
Didn't Work?