Reserves
We will provide only electronic course reserves (PDFs, ebook links, streaming media, etc.) for spring 2023.
Electronic reserves are integrated within your Moodle course and can be accessed through the Course Reserves link in Moodle or navigating directly to Reserves.
How to put items on Reserve Items from the library catalog: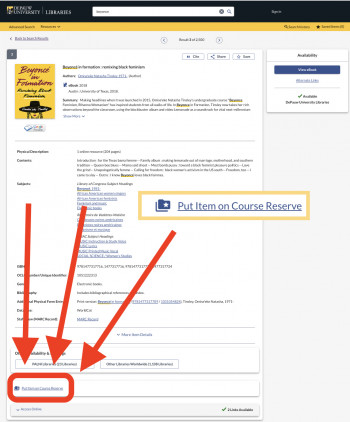 Questions about Reserves?
Tina Oetken, Reserves Specialist
Kayla Birt Flegal, Access Services Librarian
Lynn Hohenstein, Music Library