Prof. John Dittmer Discusses The Good Doctors on NPR Affiliate
May 30, 2012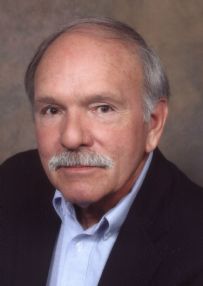 John Dittmer, professor emeritus of history at DePauw University, is featured on this week's edition of Sound Medicine, a weekly talk radio show sponsored by the Indiana University School of Medicine and WFYI, the Indianapolis NPR affiliate.
In the almost eight-minute long interview, Dr. Dittmer "discusses the underreported history of the civil rights movement within the medical community in the 1960s," notes a summary of the segment. "Until the late 1960s, African American doctors were not permitted to belong to county medical associations. Since it was those local associations that granted hospital privileges, African American physicians often were not permitted to admit patients to white-run hospitals in the south. It wasn't until 1968 that the American Medical Association was pressured to change this policy, in part by the Medical Committee for Human Rights (MCHR). Dittmer tells Sound Medicine's Dr. Eric Meslin that the MCHR was made up of volunteer doctors
from the north who had their own version of a civil rights freedom ride."
Hear the piece at this link.
Professor Dittmer authored the 2009 book The Good Doctors. He was the recipient of the 2006 Indiana Humanities Award and 2005-07 Ford Foundation Fellowships and received the Bancroft Prize, generally considered the most prestigious award in the field of American history writing, for his 1995 book Local People: The Struggle for Civil Rights in Mississippi.
Learn more about John Dittmer in this recent article.
Dittmer delivered the principal address to DePauw's Class of 2009 at the University's 170th commencement and received an honorary doctoral degree. A summary of his remarks and an MP3 file of the complete speech can be accessed in this report. Video of the address is posted below.
Back